Static dissipative PTFE reactor accessories
We offer both standard and custom manufactured static dissipative PTFE reactor lids, stirrer shafts, couplings and temperature accessories; providing a wide range of interchangeable components for use in potentially explosive environments.
The addition of conductive pigments makes the PTFE conductive and allows for earthing, preventing sparking from electrostatic charging.
• Suitable for use in ATEX rated environments
• Minimal risk of damage from dropping or fractures
• Lids designed to securely support a wide range of standard labware & instrumentation
• Improved thermal insulation compared to glass
• Chemically Inert
UK / Europe / Global Delivery
Developed in collaboration with our clients / Bespoke design service
Committed to developing sustainable & practical improvements for scientists worldwide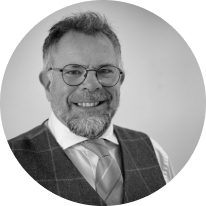 Asynt's unique range of innovative and sustainable products/services are developed by chemists for chemists - to make your lab life easier.
Martyn Fordham, MD
Customers also purchased