Asynt has announced that all models in its popular DrySyn Heating Block range will now come with permanently attached, heat resistant, lifting handles to safeguard users from coming into contact with hot surfaces.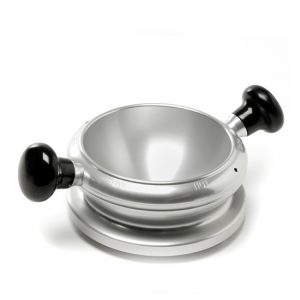 Available until recently as an removable option on DrySyn MULTI-E, MULTI-M and MULTI-S kits, positive customer feedback as to the considerable safety benefits of using them when lifting hot heating blocks / reaction vessels has spurred Asynt to make them a permanently attached standard feature. DrySyn single position heating blocks have always included permanently attached heat resistant safety handles.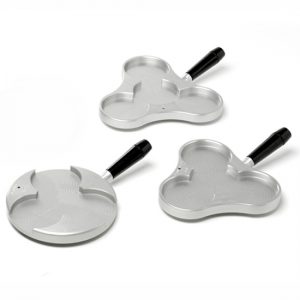 Martyn Fordham, Managing Director of Asynt commented "Having permanently attached lifting handles means that if even someone inadvertently picks the DrySyn block up whilst still hot they are unlikely to get burnt". He added "This enhancement is part of an ongoing program of development to further improve the performance, utility and safety of all DrySyn products".
Made of chemically resistant, anodized aluminium, the DrySyn range of heating blocks offer excellent heating performance to over 300ºC and can heat a reaction flask 25 per cent faster than an oil bath. Providing excellent heating and stirring performance but without the inherent risks and mess of an oil bath in addition to the costs to the environment of oil disposal, DrySyn heating blocks help laboratory scientists create a safer, cleaner, more efficient & sustainable working environment. DrySyn heating blocks also offer a flexible, safe alternative to using heating mantles.
Download a pdf of the full press release HERE