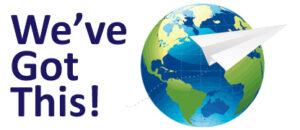 With the effects of Brexit now in full flow we want to reassure our customers that, as far as import and export goes, it's 100% business at usual for Asynt.
With preparations ongoing for approximately two years, we ensured that all the necessary protocols were in place to continue not only our own supply chain for goods manufactured outside of the UK, but also for these and our own products which we send to laboratories all over the world.
Our office team are all well versed in the necessary procedures required to get your apparatus safely to you no matter where your lab is and will complete all the new essential documentation as a matter of course – with no extra costs charged to you for this additional service.
If you're unsure about how the changes may affect your prospective purchase we will gladly offer guidance on any concerns you may have so please don't hesitate to contact us!