If you were at this recent show you'll know how busy it was with hundreds of things to catch your attention (including the latest Asynt innovations of course) but did you enter our giveaway from CHEMUK 2022 expo?
Whilst we know that our customers are passionate about what they do, here at Asynt as well as providing the best possible laboratory equipment, we firmly believe in exercising a healthy work/life balance so we like to set up a little giveaway from time to time with something for our lucky winner to help them enjoy their downtime.
This year, our generous directors picked something that would work for (hopefully) pretty much anyone, no matter their affiliation with any particular phone manufacturers or where they choose to download their music or podcasts when they're relaxing; 2 of the fabulous W-King outdoor portable Bluetooth speakers.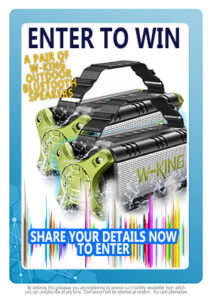 We've just compiled the entries and added them to a random generator system (we used www.wheelofnames.com) and filmed the results – Good luck to everyone who entered and thanks for your support!
If you're our lucky winner of this giveaway from CHEMUK 2022 expo then you'll be hearing from us very soon. Congratulations!
Edit:  Our lucky winner, Carl Turner of Colour Synthesis Solutions is pictured below, enjoying his prize in the sunshine! Thanks so much for the photo, Carl!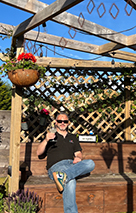 We are incredibly grateful for all of our customers though, and really do appreciate the trust you show in us so please accept our sincere thanks for your support.
If there's anything you'd like to talk with us about then please just reach out and contact us now!