Long gone are the days when using social media at work was absolutely forbidden.  Now, it's more commonly viewed as a brilliant and accessible communication tool that allows those with a common interest or shared ambition to combine forces.  By breaking down barriers of social, academic, or business ranking due to titles, race, gender, ethnicity it allows information and ideas to organically flow and to percolate.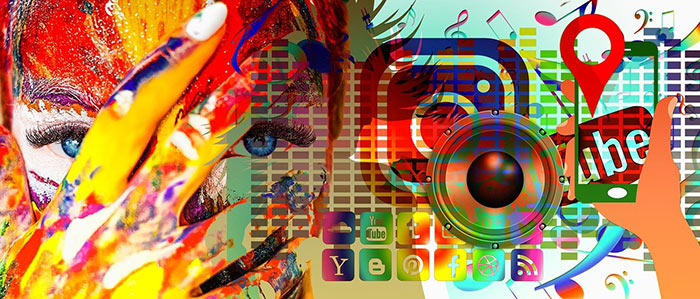 Another benefit of social media is that it can be incredibly visual.  For those sharing data, explaining the benefits of a new laboratory tool perhaps, or in introducing a new team member to their community (soon!) it provides the means to illustrate their point clearly in a way that words alone can sometimes not achieve.
How do we use these social media channels at Asynt?
We've certainly seen a rise in this area of communication in recent years and those members of our team who look after our social media channels report more and more posts where scientists around the world are sharing photos, videos, and links to comprehensive papers for chemistry utilising laboratory equipment from the wide range available in our catalogue.
We're absolutely ecstatic when you tag us on these posts, and wherever possible we will re-tweet, re-gram, sing, shout and dance about all the amazing chemistry happening that you've made us a part of so please do keep tagging us!  
Please follow the icons below to find the Asynt social media channel of your choice.
New Asynt social media platform
We have recently added a new platform to our library of visual communications tools; Pinterest.  For those unfamiliar with Pinterest, it allows users to "pin" a particular image that can either be a "no-follow" post where all the information relating to the image is captured in the associated text, or a "follow" post where a weblink is attached, allowing visitors to follow and see further information.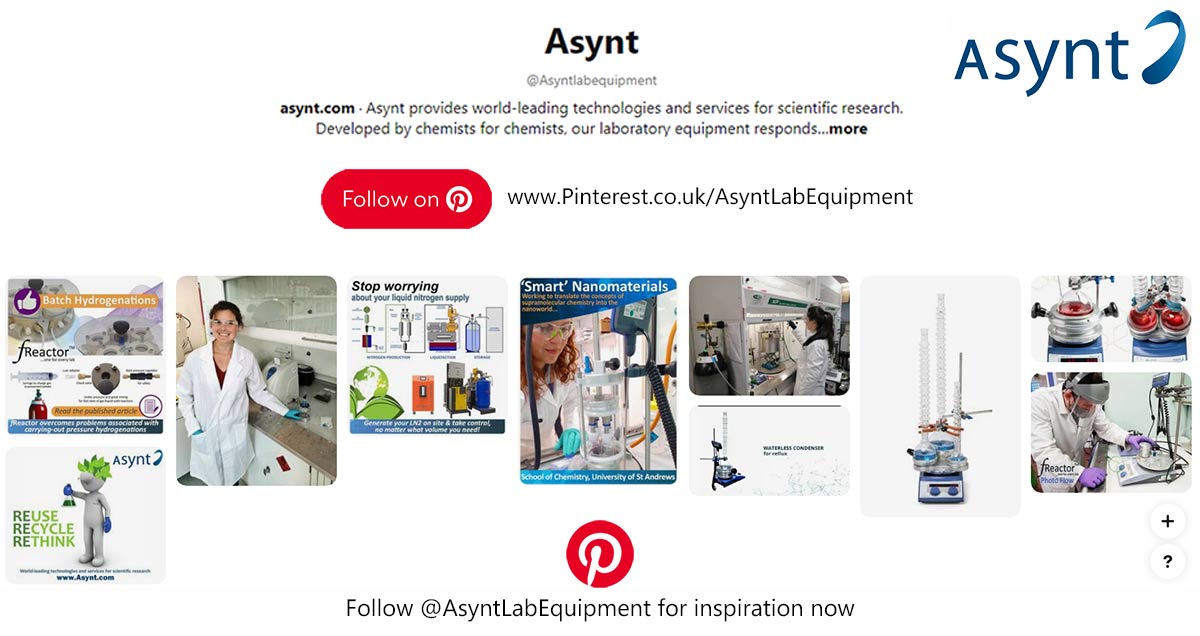 We are building up the channel and would love to hear from you if you've something  that you feel would be interesting to our audience – let's build a resource that's useful to all of us!
Do you TikTok?
The word on the street is that TikTok is being overrun by users who're not doing stupid dances, but are actually sharing really cool and interesting videos with relevance as part of scientific communities.  We'd be grateful if you could let us know via the survey below if you use it, or if you prefer one of the existing channels? It should only take about a minute to complete.  If you have any other feedback for our marketing team then please don't hesitate to get in touch, either by phone (+44 (0)1638 781709), email ([email protected]) or via the Live Chat feature (bottom right corner of our website).  Thank you :)
Don't forget to follow us on your favourite platforms before you go!