Asynt newsletter May 2021: it's time for this month's edition!
It's a packed edition with loads of updates and reports so we hope you enjoy reading.  If there's something you'd like to see included in a future issue then why not contact us for a chat about it?  We would be so pleased to hear from you – you can find our contact details here: https://www.asynt.com/contact-us/
Included this month:
Colloidal Nanoparticles Advance Frontiers of Synthetic Chemistry: a report from a major UK University regarding their work synthesizing novel reactive colloidal nanoparticles
Dr. Craft: the scientific beauty company with a big environmental conscience.  Dr Kerry finds out more about the company and their work
Inspiring package deals:  something for everyone with four fantastic deals on offer
Laboratory freeze dryers: solutions for all your freeze drying requirements
High power, low cost:  digital hotplate stirrer kits from Asynt – discounts available while stocks last so don't delay!
Ultra-safe pressure reactor: PressureSyn offers novel solution for working with pressure safely
Expanding network:  new distribution partner for the Czech Republic
Un-bee-lievable:  exciting breakthrough in the fight to save our bees, plus a great giveaway!
So grab yourself a coffee, pause from the chaos of the lab for just a few minutes, and see what's going on this month.  Don't forget to join in with our bee-friendly giveaway too in the Asynt monthly newsletter May 2021.
You can read online without registering: click here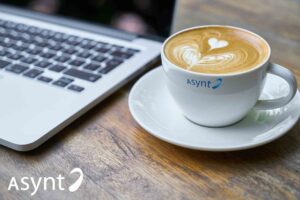 If you'd like to register to receive our newsletter direct to your inbox next month though, click through to do so in just a few seconds here: https://www.asynt.com/newsletter/