April already and it's officially springtime so we're waking things up with our monthly newsletter!
Included this month:
Advancing catalytic processes under pressure: report from the Institute of Lille, France.
Worried about switching to waterless condensers?  See what chemists like you had to say after trying them!
We announce the winner of our Easter giveaway
Schlenk lines: manufactured in the UK
Bespoke lab reactor vessels: get precisely what you need!
NEW product:  UV photochemistry accessory
NEW special offers:  highly desirable lab apparatus at irresistible prices
Stay cool: lab solutions cool enough to keep penguins happy!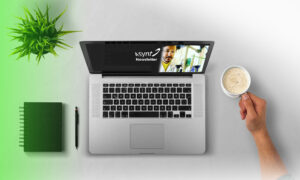 So pull up a chair, grab a drink, and see what's going on this month!  You can read online without registering, here: Advancing catalytic processes under pressure
If you'd like to register to receive our newsletter direct to your inbox though, click through to do so in just a few seconds here: https://www.asynt.com/newsletter/