Welcome to the first newsletter of the New Year!
The Asynt Newsletter January 2021 includes the launch of our NEW parallel photoreactor, Illumin8 & so much more; We're starting 2021 with all kinds of great laboratory tools and some very happy news!
Grab a coffee, maybe even a doughnut, and take a few minutes out of your day and take a look!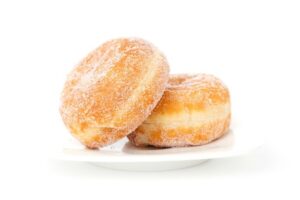 You can read online without registering here: https://mailchi.mp/asynt/jan-2021-newsletter
Asynt newsletter January 2021 articles include:
NEW small scale parallel photoreactor, DrySyn Illumin8
Handling the post-Brexit import/export paperwork
Speeding up the development of novel, high performance polymers with Polymer Mimetics
Thermal testing assemblies – bring your component testing in-house
NEW laboratory package deals
The chemistry of gin
Great rotary evaporator and pump sets
The best possible kind of expansion news!
If you'd like to register to receive our newsletter by email direct to your inbox then you can do so via our website here: https://www.asynt.com/newsletter/
We will never spam you and you'll be among the first to find out about product launches, special offers, and new chemistry publications!  If you're working on something you'd like to share for possible inclusion in an Asynt newsletter then please don't hesitate to contact us.
Thanks for reading the first newsletter of 2021 – we hope you enjoyed it!  Don't forget to sign up for next months edition before you go!