What's is Water Saving Week all about?

It's officially "Water Saving Week" with WaterWise this week (17-22 May 2021) and there are a few objectives set out by the organisers that they are encouraging everyone to try:
MONDAY – Talk to your community about saving water
TUESDAY – Talk to your water company about saving water
WEDNESDAY – Talk to your plumber about saving water
THURSDAY – Talk to your colleagues about saving water
FRIDAY – Talk to your customers about saving water
For Asynt every week is water saving week though, and it's part of our core ethos to do all we can to better enable every laboratory to work in the most sustainable way possible.  Right from the start, founder, Martyn Fordham has been striving towards environmentally responsible solutions for the lab that give chemists a better way of working without their results suffering.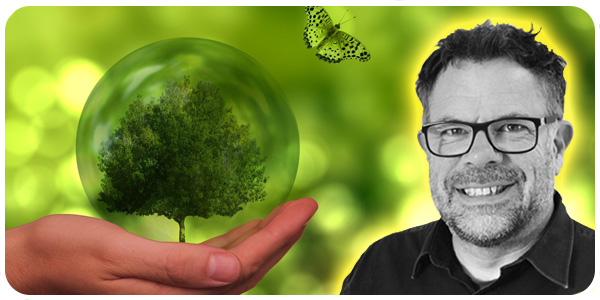 Key solutions such as the DrySyn oil-free heating (and cooling!) block system are hugely flexible and offer safe, clean synthesis for single or parallel reactions in round bottom flasks or vials with no need to change your chemistry.  There's no messy (or smelly) oil to contaminate your results and you aren't having to find a way to dispose of all that oil when it needs changing.  Going oil-free offers so many benefits for the environment, and for the chemist!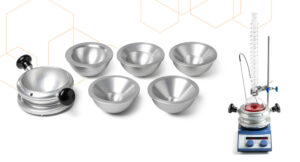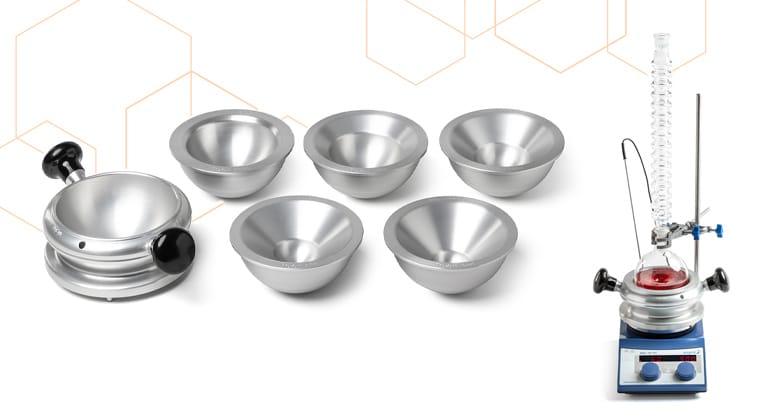 But we're looking at Water Saving Week here, so let's talk about how Asynt can help you save water in your laboratory.  There are some simple, smart changes that you can make that could potentially have a staggering impact on your water saving efforts.
CondenSyn: what is it?
If you haven't heard about our ground-breaking waterless air condenser, CondenSyn, then where have you been?  You're missing out on a simple trick that could be saving the planet, saving your lab, and saving you a fortune!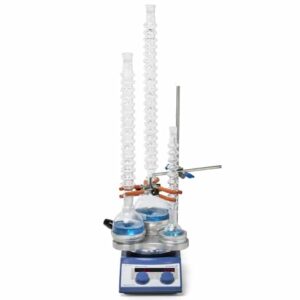 These dynamic waterless air condensers are handmade in the UK by a team of incredible scientific glassblowers.  They have a massive amount of effective surface area with their unique shape and, used in place of something such as a traditional Leibig condenser, laboratories all around the world have been putting them to good use for many years now.  With a legally protected design, you can only get CondenSyn from Asynt or from our distribution partners; this way we can ensure that you're getting the performance you deserve from your condenser.   They're incredibly easy to clean, they're remarkably robust, and you can set them up and be ready to work in just a few seconds.  They're available in a wide range of sizes to suit your preferred flask too.
Why should I change to CondenSyn waterless air condensers?
Your chemistry is just fine the way it is, right?  Ok… fair enough… But can you run overnight, unattended reactions without the risk of flooding? No? Are you allowed to do that even if you wanted to? CondenSyn takes that risk out of the equation.
You don't pay the water bill so it isn't your problem?  Available funds will affect your business or your establishment so in the long run it all affects YOUR budget!  If the world runs out of water that's going to affect you too.
Your fume cupboard is already full?  They always are! CondenSyn can actually make a huge impact here as it alleviates the need to run all those pipes of cooling water, and you can run up to three reactions on just one single hotplate.  That's better for the environment and better for you as well as being safer to work with!
And in terms of Water Saving Week, the average rate of water used in a condenser is 2 litres per minute; this rate was confirmed by a major UK research institution as the average measured use per water condenser in their facility. That's a vast amount of such a precious substance to literally run down your drain.  That's a lot of cash running away too!  The water costs used below are at £1.22 per cubic metre supply and £1.56 per cubic metre waste which is equivalent to 0.28p per litre. This commercial rate cost is from a water supplier here in the UK, Anglian Water in March 2020.  Something worth thinking about…

What else can you do to save water in your laboratory?
Another smart change to implement is running a recirculating cooler.  Depending on the model you select, you can run up to four rotary evaporators from one cooler, reducing the amount of water waste by as much as 3,444,480 Litres per year.  It's quite breath taking to see the figures, isn't it?
You can see further information from temperature control experts, Julabo, on the potential water and money savings possible from changing to a recirculating cooler in our short PDF flyer that you can download here:  Water Saving Week: sustainable solutions including recirculating coolers

Talk to us!
If you're interested in making some changes to how you work we would love to hear from you!  Have a conversation with one of our chemists about the smartest sustainable solutions for your lab today… You can call on +44 (0)1638 781709, arrange an online face-to-face meeting via our booking page here on the Asynt website, or drop us an email to [email protected].
If you've already put some of these solutions in place then tag us on your photos/videos – we want to see! Don't forget to use #WaterSavingWeek2021.  Click the linked images below or tag @Asynt on Twitter and @asynt_ltd on Instagram.