Recirculating coolers are used to effectively replace the need for tap water for cooling.  That offers multiple benefits of course – it protects the environment, it reduces users costs, improves reaction reproducibility and also reduces flood risks.
It makes further sense to put each recirculating cooler to as much work as it can realistically handle as we all know that lab space is generally quite tight.  Pairing multiple rotary evaporators with one recirculating cooler allows excellent performance in a smaller footprint.
We have some examples below of some of key Julabo recirculating coolers and how many simultaneous roles they can fulfil: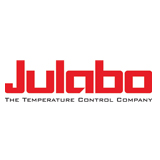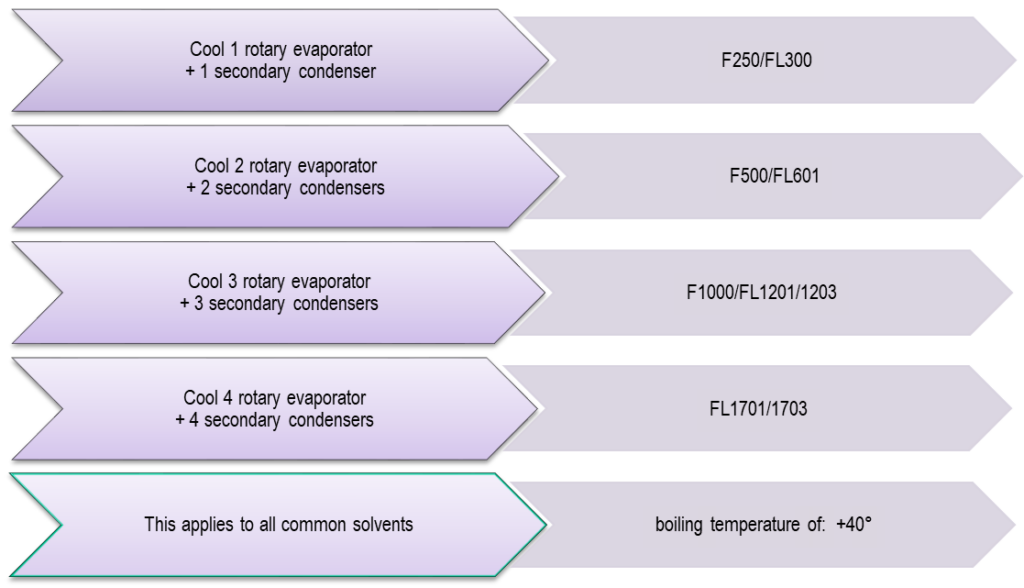 You can also combine with your vacuum pump: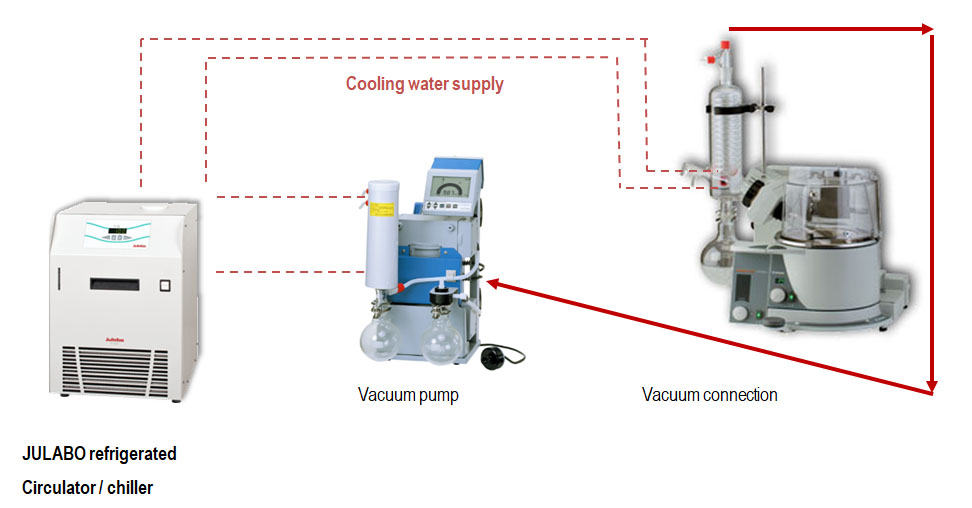 If you want to get the best out of your recirculating cooler, you should also protect it.  The Julabo water bath protective media, Aqua Stabil, stops the growth of algae, bacteria and other microorganisms with its bactericidal effectiveness. It protects the bath fluid and provides a long period of use for the fluid. Whenever the blue tinting disappears, but at least after every three months, fill the bath with fresh water and Aqua Stabil.
What do I need to pair my recirculating cooler with more apparatus?
Asynt offer a range of adapters to suit your needs.
Twin distributing adapter:  allows you to connect up to two apparatus from one suitable cooler.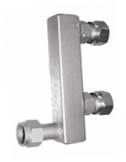 Quad distributing adapter: allows you to connect up to four apparatus from one suitable cooler.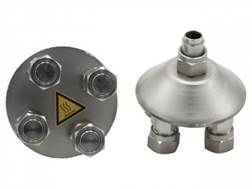 Quinn distributing adapter:  only available from Asynt, this unique adapter allows you to connect up to five apparatus from one suitable cooler.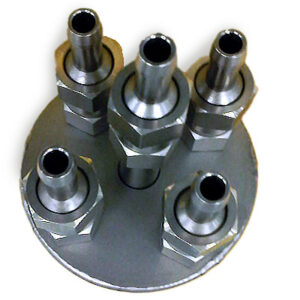 If you'd like to pause for a moment here, can you image how much tap water that could potentially save?  How much that might give you in your budget to use for other laboratory equipment or consumables?  It really isn't only the planet that can grab a win with this arrangement!
Making the change to recirculating coolers:
So if you're thinking about making changes like this in your lab, please feel free to contact our chemists and talk through your requirements.  We will listen to what you need and specify the right recirculating cooler to meet those needs.  By evaluating the requirement performance we can design a network that performs perfectly for you that you'll use to its full potential.  We don't believe in selling the biggest possible option just for the sake of it because we're chemists too, and we want what's right for the job.
Because we know you're busy, we can specify and supply tubing of course, and insulation for any tubing that you're using below 4 oC.  We can also kit you out with extra rotary evaporators or vacuum pumps for your awesome new set up if required!
You should also bear in mind that we can assist with installation of your new apparatus.
How much water & money could I save?
The amazing team at Julabo UK have put together some eye-opening information on the volume of water you could potentially save in your lab.  With the recent increases in utility rates, the figures have been refreshed (August 2022) to show just how much of your budget you could be pouring straight down the drain.  Click the image below to view this 2 page Sustainable Labs flyer in full.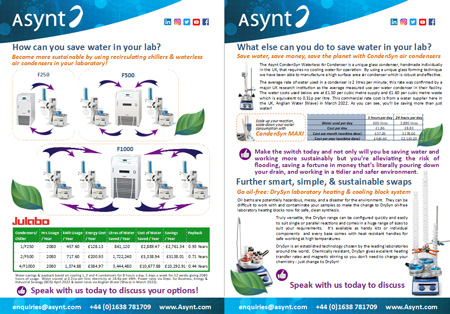 The more sustainable we can make our laboratories, the better – so don't delay!  Come and talk with us today and find out how we can help you.  Give us a call on +44 (0)1638 781709, drop us an email to [email protected], book an online face-to-face meeting via our simple booking page, or click the LIVE CHAT box at the bottom right of your screen.  We look forward to hearing from you!