With World Kindness Day 2020 taking place Friday 13th November, I don't feel that we've ever been in a position where it's more appropriate to sit up and take note of something which could possibly be just another ploy from the greetings card industry!


This is something that I'm really proud to say the Asynt team are incredibly good at!  It's unusual in business to have a team that could mentally compartmentalise comrades as competition actually look to the bigger picture and know that the better we pull together, the stronger we are, and the more positive the impact is for all of us.
A random act of kindness can have an epic impact; not just a happy moment for the person on the receiving end, but happiness and kindness tends to flow like a river, building momentum as it goes.  We don't know exactly what the person next to us at any given moment is dealing with, so to treat all those we interact with with kindness costs us nothing (except some patience if they're being difficult! :) and might make a world of difference.
Here are a few ideas from the Random Acts of Kindness Foundation for easy things to try!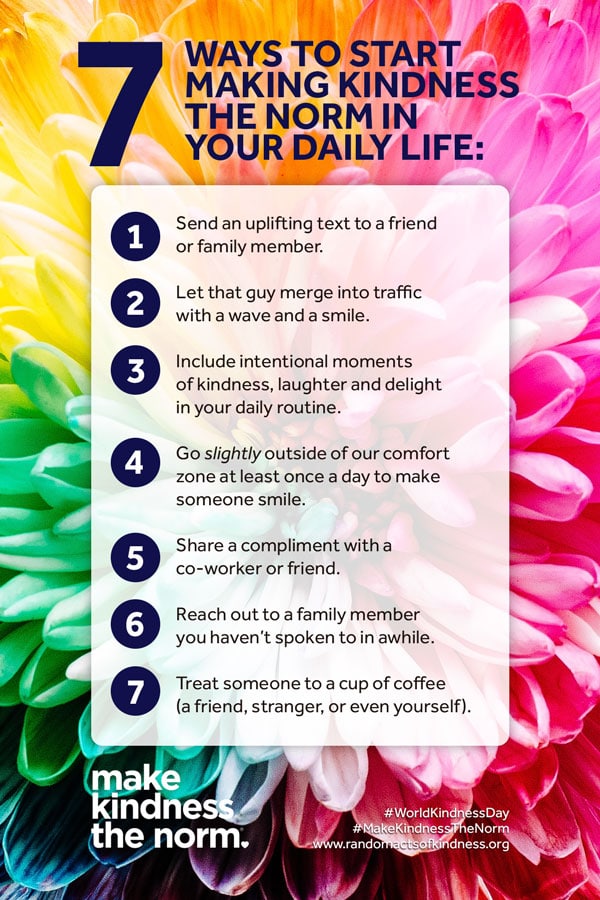 Maybe you could take this in to the lab?  Help someone clean up after some messy work?  Or make them a cuppa at break time?  Little things can make a big difference…