It's the International Day of Light on Monday 16th May 2022 and we're looking at productive ways you can light up your lab in relation to this important topic.
What is "the International Day of Light" all about?
This is a global initiative that provides an annual focal point for the continued appreciation of light and the role it plays in science, culture and art, education, and sustainable development, and in fields as diverse as medicine, communications, and energy. The broad theme of light will allow many different sectors of society worldwide to participate in activities that demonstrates how science, technology, art and culture can help achieve the goals of UNESCO (United Nations Educational, Scientific & Cultural Organisation) – education, equality, and peace.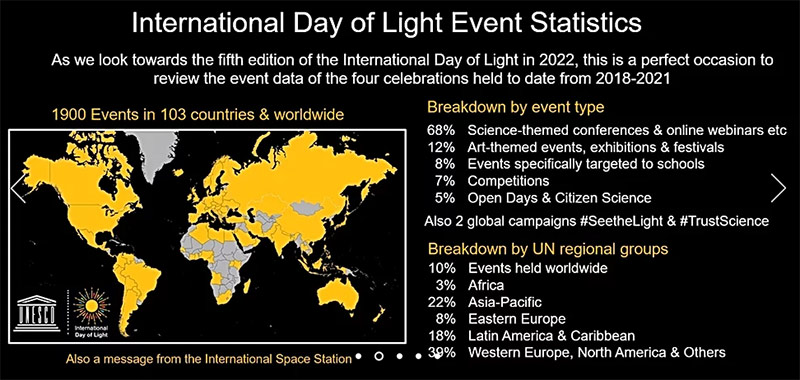 What does this mean for us in terms of lighting up your lab?
We're truly excited by the possibilities for photochemistry in terms of sustainable laboratory solutions.  Martyn Fordham elaborated on this in his recent collaboration with small UK trade association for companies in the lab, automation, and testing industries, Gambica, in a presentation where he emphasised that photochemistry enables research into using more sustainable solvents – even water for example, which is particularly important when scaled up.
Safe photochemistry tools
All too often, chemists are quite literally at risk of lighting up their lab in a far too literal sense, using "homemade" photoreactors which are unstable, unreliable, and offer serious potential risks to users.
It's incredibly important to us that we offer the very safest lab tools for scientists endeavouring to develop their work in this field so when our product development team began designing their ideal photoreactor there were key requirements that had to be included:
simple to set up, with just one straight-forward on/off switch
a light-tight enclosure that cannot leak light when activated
a cooling system to ensure reactions don't overheat
an even photon flux to each reaction position
a choice of wavelengths
sampling and additions possible during the reaction
low cost consumables
The team combined our popular parallel screening tool, the DrySyn OCTO parallel reactor, and developed a high powered LED photo array to compliment it, producing the LightSyn Illumin8.  This modular system enables users to easily swap between different wavelengths as required and it's quick and simple to set up so you can just "plug and glow".  Every point on the list above is checked, too.
What about using photochemistry in combination with Flow Chemistry?
We took our photochemistry expertise and combined it with our accessible Flow Chemistry platform, fReactor, to enable scientists to carry out up to five combined reactions in parallel on just one hotplate.  These "Photo Flow Modules" have a straight forward power supply (you can link all five via a splitter cable to just one switch) and just pop safely and securely over your chosen fReactor cell.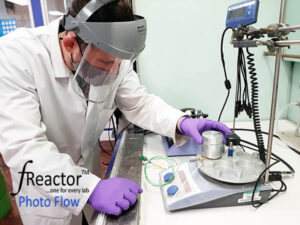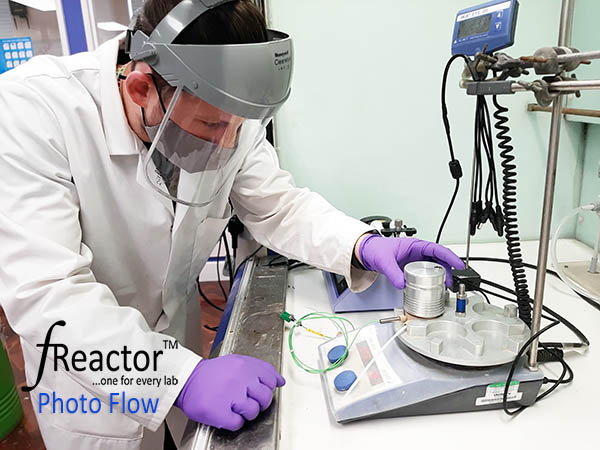 Start a conversation
If you'd like to light up your lab safely and embrace the power of photochemistry, talk to us today and get the solution you've been looking for.
You can reach out via the LIVE CHAT box at the bottom right of your screen, drop us an email to [email protected] or pick up the phone and call us on +44 (0)1638 781709.