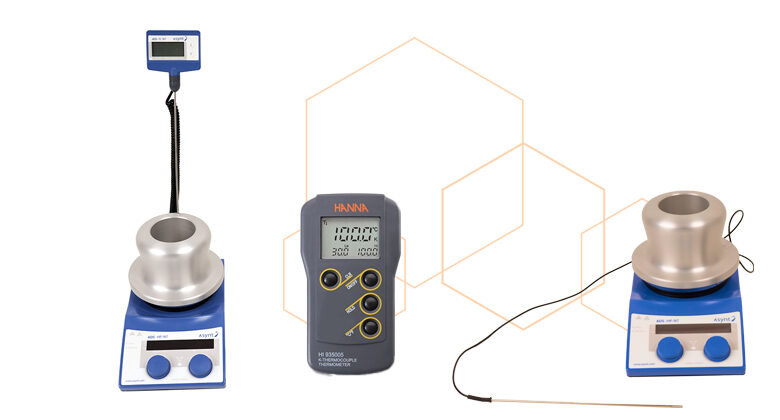 Accessories
To complement the wide range of laboratory pressure reactors available from Asynt, we offer a range of pressure reactor accessories.
This includes digital temperature readers, adapter bases for secure fitment to your hotplate, and various other items.  With so many pressure reactor accessories available, we have detailed just a few here as examples so please do ask if you don't see what you're looking for.
If you'd like to discuss the range available, or request a bespoke accessory please don't hesitate to contact us.