Digital Temperature Reader
Perfect for use with the fReactor flow chemistry platform, this Hanna Instruments waterproof digital temperature reader uses a powerful microprocessor to linearize the response of the thermocouple in order to achieve high accuracy and resolution.
These instruments can read with a resolution of 0.1 in the -50 to 199.9°C and -58.0 to 399.9°F ranges and 1.0 in the further temperature ranges accommodated. These meters are equipped with a HOLD function that freezes the current reading on the LCD. A °C/°F button will change between the Celsius and Fahrenheit ranges; an important feature where measurements are necessary in degrees Celsius as well as Fahrenheit.
This digital temperature reader offers an extraordinary 1600 hour battery life. Battery level indication with low battery warning and error prevention furnishes this meter with advanced battery management functions.
Key features of this digital temperature reader include:
Water resistant casing
Large LCD display gives clear readings for current temperature plus min and max temp values since startup
Rubberised buttons are clearly marked for ease of use
Easy shift between °C and °F
HOLD to freeze readings on display and give more time to record data
CLEAR button restarts evaluation of high and low values
Equipped with Battery Error Prevention System to alert user if low battery is likely to adversely affect readings
Range
-50.0 to 199.9°C; 200 to 1350°C;
-58.0 to 399.9°F; 400 to 2462°F
Resolution
0.1°C (-50.0 to 199.9°C); 1°C (outside);
0.1°F (-58.0 to 399.9°F) 1°F (outside)
Accuracy
±0.2% F.S. (for 1 year, excluding probe error)
Probe
K-thermocouple type, HI 766 series (not included)
Battery Type / Life
3 x 1.5V AA / approx. 1600 hours of continuous use (with backlight off);
HI 935005 only: auto-off selectable after 8 or 60 minutes of non-use (can be disabled)
Environment
-10 to 50°C (14 to 122°F); RH max 100%
Dimensions
150 x 80 x 36 mm (5.9 x 3.1 x 1.4″)
Weight
235 g (8.3 oz.)
UK / Europe / Global Delivery
Developed in collaboration with our clients / Bespoke design service
Committed to developing sustainable & practical improvements for scientists worldwide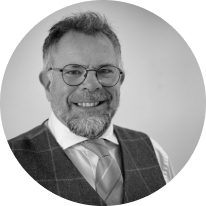 Asynt's unique range of innovative and sustainable products/services are developed by chemists for chemists - to make your lab life easier.
Martyn Fordham, MD
Customers also purchased