Asynt Digital Hotplate Stirrer Kit
The complete Asynt Digital Hotplate Stirrer Kit
With a heat output of 600 W providing faster heat-up times, this digital hotplate stirrer is ideal to use with the DrySyn range of heating blocks.
This has a round top made of aluminium alloy with a glass topped body surface. It stirs volumes of up to 20 L (H2O) and runs at speeds ranging from 50-1500 rpm and is supplied with a temperature sensor.
This kit gives you all the accessories (see kit contents on "Specification" tab) required to get heating and stirring!
Kit comprises: IKA RCT Digital Hotplate Stirrer, PT1000, support rod, boss head, and clamp
Regular firmware updates available.
Using Alnico magnetic technology, the IKA Plate (RCT digital) achieves excellent temperature stability and high residual induction.
This also provides for maximum vortex.
The integrated timer and counter function supporting the control of kinetics and sensitive reactions; the IKA SmartTemp® function protects users intelligently and predictably.
Heat control accuracy with ext. PT1000 (500 mL H2

O in 600 mL beaker, 40 mm stirring bar, 600 rpm, 50 °C): ± 0.5 K

Maximum temperature setting range: 310 °C
Heat output 600 W
Additional accessories available. Please request details.
UK / Europe / Global Delivery
Developed in collaboration with our clients / Bespoke design service
Committed to developing sustainable & practical improvements for scientists worldwide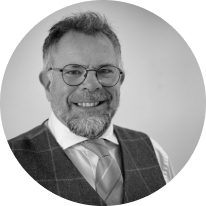 Asynt's unique range of innovative and sustainable products/services are developed by chemists for chemists - to make your lab life easier.
Martyn Fordham, MD
Customers also purchased