Large Scale Liquid Nitrogen Generators
For those requiring large scale liquid nitrogen generators for their work, we offer a range that can easily handle a substantial production rate.  You'll no longer have to deal with issues such as coordinating tanker deliveries, evaporation or contamination issues, or the expensive hire contracts with hidden taxes.  You won't have to store those large deliveries either.
Asynt can provide liquid nitrogen generators capable of producing up to 3,000 Litres per day and every generator is bespoke and manufactured to suit your precise requirements.  Reliable and efficient, these systems have a small footprint, low power consumption and low cooling water requirement making them suitable to operate in most parts of the world.
Our Liquid Nitrogen systems are a popular, plug-and-produce solution, taking up little space and ready for work right away. With the optional chiller no external cooling water supply is needed. Simply connect power and start producing your own liquid nitrogen. The liquid is dispensed through a flexible hose simply by opening a valve. Liquid nitrogen where you need it, when you need it!
Operators only need to replace filters and perform routine checks between maintenance intervals of 6,000 operating hours.
The intelligent level sensor system allows you to select your chosen liquid stop & start level via the touch screen controller to ensure you always have your desired supply of LN2 available.
Worldwide service and maintenance is available across the range and the units are connectable to all power supplies.
Typical StirLIN range features
Easy Installation
Fully automatic operation by PLC
Easy liquid nitrogen dispense
Efficient production
Low noise level (72-74 dBa)
Built for stringent climatic conditions
Connectable to all power supplies
Worldwide service & maintenance
Models:
StirLIN1 Economy: > 120 L/day LN production
StirLIN1 Compact: > 260 L/day LN production
StirLIN1 Extendable: >260 L/day extendible to > 520 L/day LN production
StirLIN-2:  > 520 L/day LN production
StirLIN-4:   >1,100 L/day LN production
StirLIN-4 Extendible:  >1,100 L/day extendible to > 2,300 L/day LN production
StirLIN-4P:  >1,200 L/day LN production
StirLIN-8:  > 2,300 L/day LN production
Bespoke:  bespoke systems available with > 3,000 L/day LN production
Please note that other models are available with lower production rates.
Purities between 98 – 99.7% are available.
UK / Europe / Global Delivery
Developed in collaboration with our clients / Bespoke design service
Committed to developing sustainable & practical improvements for scientists worldwide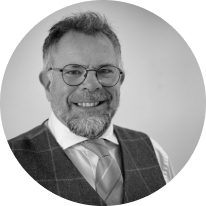 Asynt's unique range of innovative and sustainable products/services are developed by chemists for chemists - to make your lab life easier.
Martyn Fordham, MD
Customers also purchased