Solis Analytical Balances
With a high-resolution graphic display and intuitive features, Solis analytical balances provide an outstanding solution for a variety of lab applications.
Versatile and resilient, the Solis is ideal for research labs and production and manufacturing applications needing precision results.
The Solis keypad is simple to use, with easy-to-read buttons and helpful navigation arrows for uncomplicated operation.
Solis balances offer exceptionally high capacities (up to 510g) with a readability of 4 and (on certain models) 5 decimal places.
High-resolution graphic display is amply sized for clear visibility
Level indicator and adjustable feet ensure proper balance setup for optimum weighing results
Security slot for optional Kensington-type lock and cable to help prevent theft
Large, grade 304 stainless steel pan allows easy cleaning
RS-232 interface is available to provide speedy connection to computers and printers
External calibration allows for verification and adjustment with weights
Selectable digital filtering helps minimise effects of vibration and disturbances
Security password control prevents unauthorised access
Printouts include date and time for data tracking within Good Laboratory Practices
(GLP) guidelines
Multilingual display allows use in many different countries
Memory accumulation totals results
Checkweighing with audible alarm
Parts counting with preset sample sizes
AC adapter included
SAB 125i: Key specifications
Capacity:  62g / 120g
Readability:  0.01mg/ 0.1mg
Repeatability:  0.02mg/ 0.1mg
Pan size:  80mm ø
SAB 225i:  Key specifications
Capacity: 

82g / 220g
Readability:  0.01mg/ 0.1mg
Repeatability:  0.02mg/ 0.1mg
Pan size:  80mm ø
UK / Europe / Global Delivery
Developed in collaboration with our clients / Bespoke design service
Committed to developing sustainable & practical improvements for scientists worldwide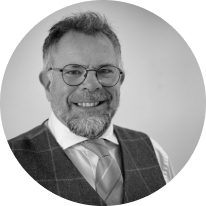 Asynt's unique range of innovative and sustainable products/services are developed by chemists for chemists - to make your lab life easier.
Martyn Fordham, MD
Customers also purchased