ReactoMate Tool Free (Quick-Release) Couplings
Flexible use of your reaction vessels
The ReactoMate Tool free (Quick-Release) Couplings give users the flexibility to work with glass lab reactors from different manufacturers, securely attaching or detaching flexible hosing to your glassware in just seconds.
Accessible set-up options
The tool Free Couplings are designed to be used both with or without tools, so it's entirely down to you and how you're most comfortable working.  The ergonomic PEEK locking nut is designed for easy tightening by hand however also includes spanner flats on the back face.
Quality you can rely upon
Manufactured in the UK from chemically resistant PEEK and stainless steel components, the couplings are high quality, chemically resistant and reliable.  This system is simple to use and puts minimal stress on the glass joints on your vessels.
The ReactoMate Tool Free Couplings provide a fast, reliable solution for swift changeover of vessels and reduce downtime between reactions.
The ReactoMate Quick-Release Couplings are available for users to purchase either as the complete set, including hosing connection adapter, or as add-on kits to allow for connection of additional vessels to your existing ReactoMate setup.
Tool-free set up
Built to operate from -20 to +120 °C
Manufactured from chemically resistant PEEK and stainless steel components
Supplied with natural Delrin collet to suit GL15 or DN15 side arms (DN15 supplied as standard)
Hosing adapter allows for connection of PEEK locking nut to thermofluid hosing and is machined with a spanner flat for secure connection to M16x1.0 threaded hosing.
FKM (Viton) o-ring
UK / Europe / Global Delivery
Developed in collaboration with our clients / Bespoke design service
Committed to developing sustainable & practical improvements for scientists worldwide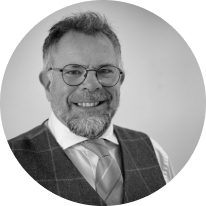 Asynt's unique range of innovative and sustainable products/services are developed by chemists for chemists - to make your lab life easier.
Martyn Fordham, MD
Customers also purchased