Quadracell 4 position High Pressure Reactor
NEW: The Quadracell 4 position high pressure reactor offers users the convenience of parallel pressure chemistry in a compact footprint.
Designed to operate at temperatures up to 250 °C, the Quadracell has four cells, each with a volume of 10 mL, with material construction in your choice of either Stainless Steel 316, or Hastelloy C276 for enhanced chemical resistance if required.
The Quadracell is available to suit a maximum working pressure of 50 / 100 / 200 Bar and is supplied with a Pressure Release Valve, Pressure Gauge and 2 off Needle Valves (Stainless Steel UOS) as standard.
Designed, manufactured and tested in the UK, the Quadracell is incredibly robust and safe to use.  With a wide range of factory addition options like all of the Asynt high pressure reactors, you can tailor your Quadracell to suit your individual requirements – or choose an off-the-shelf model that's ready to use right away.
4 x 10 mL cells
Pressure rating of either 50/100/200 Bar
Stainless Steel 316 build as standard
Other materials available such as Hastelloy C276
Heating & agitation via standard magnetic stirrer hotplate
Additional accessories/options include:

Burst Disc Body
Set of three Burst Discs (One pre-assembled into Body, two supplied separately.
Vessel Seals (FKM, PTFE, EPDM, VMQ or FFKM)
304L & 316L Stainless Steel over braided 1.5 metre hose
PTFE Lined flexible hose with Tube Stub fittings
Set of quick connect fittings 1/4″ size (1 stem and 1 body)
Spare Stem Packing Kit for Needle Valves
PTFE Liners
Hose Whip Checks

Alternative means of temperature control and agitation available
Installation & training available as an optional extra
UK / Europe / Global Delivery
Developed in collaboration with our clients / Bespoke design service
Committed to developing sustainable & practical improvements for scientists worldwide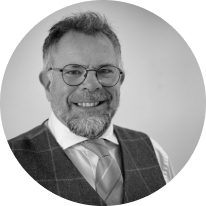 Asynt's unique range of innovative and sustainable products/services are developed by chemists for chemists - to make your lab life easier.
Martyn Fordham, MD
Customers also purchased