Magnetic stirrer heads
These magnetic stirrer heads are ideal for PTFE jacketed stirrer shafts.
Consisting of capsuled drive shaft (stainless steel) with ball bearings, rotor and lower bearing made of PTFE/PEEK and a hollow shaft made of borosilicate glass.
These require little space due to compact construction. No leakage or memory effects due to non-porous, welded rotor. Compression fittings for safe fixing of stirrer shaft and optimum power transmission. Suitable for flat flanges of Duran (former Schott AG), sealing to be made with a gasket of your choice. Square size 6 mm for accepting an agitator or a stirrer coupling.
Material: PTFE/compound
Material: Glass
Temperature resistance: from -200°C to +250°C
Chemical resistance: +++ universal
gastight stirrer head for perfect vacuum
stirrer shafts height adjustable, approx. 40 mm
also suitable for shortened stirrer shafts
powerful transmission of up to 90 Ncm
excellent chemical resistance
all products which are exposed to the medium do not contain any metals
no grease required / save to run dry
high speed of up to max. 1.500 rpm
drive shaft fixed for your safety
high durability
easy disassembly of all parts for cleaning
Applications
Suitable for all BOLA Stirrer Shafts jacketed with PTFE. Ideal for reactor lids with flat flange.
UK / Europe / Global Delivery
Developed in collaboration with our clients / Bespoke design service
Committed to developing sustainable & practical improvements for scientists worldwide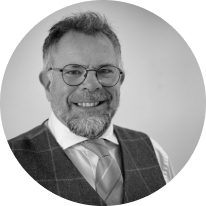 Asynt's unique range of innovative and sustainable products/services are developed by chemists for chemists - to make your lab life easier.
Martyn Fordham, MD
Customers also purchased