PhotoSyn LED photoreactor lamp module
The Uniqsis PhotoSyn has been designed to provide scientists with a high power LED light source for continuous flow applications.
Available with a selection of different LED arrays the unit can provide outputs up to 700W from the dedicated programmable power supply. Customised units (e.g. 385nm, 420nm) are available on request.
The curved, water (or gas) cooled LED arrays focus the available light on the central coil reactor to maximise the photon intensity.
The PhotoSyn has been thoughtfully engineered to completely prevent potentially hazardous light emissions from the unit, and is protected with interlocks that deactivate the light source if any attempt is made to remove the cover whilst in operation. In addition, a fan both prevents the build up of static hot air within the lamp unit and removes any vapour that may accumulate over time.
The PhotoSyn is compatible with the Uniqsis Cold Coil (shown fitted in images) and Polar Bear Plus Flow reactor modules. These reactor modules are available separately.
UV-A/Blue, Blue & Blue/Green/White light options
No light leakage in operation
Long lifetime, energy efficient LED array light source
Chromed coil reactor mandrels to maximise internal reflection
Independent temperature control of coil reactor
700W Variable output programmable power supply
Designed & manufactured in the UK by Uniqsis Ltd
UK / Europe / Global Delivery
Developed in collaboration with our clients / Bespoke design service
Committed to developing sustainable & practical improvements for scientists worldwide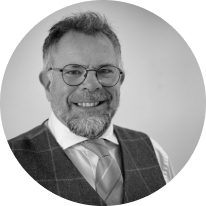 Asynt's unique range of innovative and sustainable products/services are developed by chemists for chemists - to make your lab life easier.
Martyn Fordham, MD
Customers also purchased