Lab-Bubble Safety Bubble
The Lab-Bubble Safety Bubble is a versatile bench mounted re-circulatory portable fume hood that protects the user and the laboratory environment from exposure to chemical vapours and airborne particulates.  The Safety Bubble conforms to recognised fume hood containment standards EN 14175 and BS 7989.
These enclosures look funky and fun but at the heart of their design it is all about functionality; great ergonomically for the user, the entire Lab-Bubble range are rigorously tested for a number of applications including:
Chemical Handling
Weighing
Powder handing
PCR work
Aseptic handling
Dry environments
Temperature and Humidity environments.
The Safety Bubble fume cupboard is a fully self-contained system so you don't need to worry about connecting to the house extract system.  This frees up valuable space in your main fume hood, and with it's easy installation, cleaning and maintenance, you can literally pop it on your benchtop anywhere in the lab.  You don't need an engineer for installation as it's all set up and ready to use, straight out of the box.  All documentation for the pre-validated and tested system comes with the enclosure.
The Safety Bubble, just like all the Lab-Bubbles, is available in a fantastic range of bold colours at no additional cost to brighten up your laboratory space.   You can choose from: Black / Blue / Green / Red / White
In addition to the Safety Bubble, we offer a fantastic range of other Lab-Bubbles and laboratory enclosures (including bespoke enclosures and noise reduction enclosures) so please do contact us to discuss your requirements today.
Laboratory air is drawn in through the front opening and carries airborne
particulates and chemical vapours away from the user. Airborne contaminants
are captured in a specially designed safe change filtration module. Clean air
is then exhausted safely back into the laboratory saving on energy and facility
costs.
Equipped as standard with a safe change Hepa and Solvent filtration
Comfortable to use
Chemically resistant HDPE base
Airflow Alarm to indicate low flow conditions
TECHNICAL SPECIFICATIONS
Performance: EN 14175 and BS 7989 Certified
Airflow: 0.40m/s Face Velocity
Factory Calibrated
Alarm: Hot Wire Sensor -Audible/Visual
Filtration: Combined HEPA/Activated Carbon
Validated H14 Efficiency to EN 1822
Filter Life: 2-3 Years Safe Change Design
Power: 90-240V 1ph 50/60hz Load 1.0A
CONSTRUCTION
Weight: 38kg
Base: 10mm Chemically Resistant, Process Modified Polypropylene
Top: 6mm Chemically Resistant, Impact Modified Acrylic
Extract Unit: White Powder Coated Steel
Filter Module: White Powder Coated Steel
Easy installation:
Simple to maintain:
UK / Europe / Global Delivery
Developed in collaboration with our clients / Bespoke design service
Committed to developing sustainable & practical improvements for scientists worldwide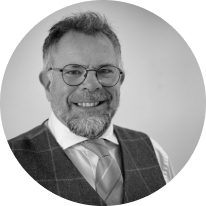 Asynt's unique range of innovative and sustainable products/services are developed by chemists for chemists - to make your lab life easier.
Martyn Fordham, MD
Customers also purchased