Lab Bubble – PCR Bubble
The Lab-Bubble is a versatile piece of containment equipment that can be used to provide many different types of safety or controlled environments required simply by using additional components to change the function of the enclosure.  The PCR Bubble is designed to provide a clean air environment for the preparation of PCR reagents. It is supplied as standard with a hepa filtered air inlet and UV decontamination lamp.
Two models: PCR Clean Air Bubble & PCR Still Air Bubble
Easy to maintain:
The range of Lab Bubbles are designed and tested for a number of applications:
Chemical Handling, Weighing, Powder handing, PCR work, Aseptic handling, Dry environments and even Temperature and Humidity environments
Available in a great variety of funky colours for your lab!
Get in touch for more details or a free demonstration in your own lab!
The PCR Clean Air Bubble is designed to provide an enclosed environment for the handling of sensitive PCR reagents.  The system operates as a positive pressure HEPA filtered system that creates a continual ISO Class 5 clean air blanket over the sample preparation area.
Airflow is taken in from the laboratory and filtered through a 2 stage HEPA filter system before passing into the enclosure and back out into the laboratory. Airflow is monitored continuously to ensure that no airborne contaminants can enter the enclosure. Each enclosure also features a proven 254nm germicidal UV-C lamp to provide bio-decontamination before and after use.
The PCR Still Air Bubble is designed to provide an enclosed sample handling area to help prevent contaminants affecting PCR reagent preparation.
Each enclosure is fitted with a UV-C germicidal lamp tested to ensure a proven 254nm wavelength is available to provide bio-decontamination of work surfaces before and after use.
UK / Europe / Global Delivery
Developed in collaboration with our clients / Bespoke design service
Committed to developing sustainable & practical improvements for scientists worldwide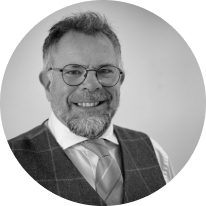 Asynt's unique range of innovative and sustainable products/services are developed by chemists for chemists - to make your lab life easier.
Martyn Fordham, MD
Customers also purchased