Bespoke Laboratory Enclosures
We all know that space is at a premium so having the functionality of the fume hood with the ability to be absolutely flexible about its location can be a key strategy to getting the most out of your lab.
At Asynt we offer a great range of off-the-shelf laboratory cabinets, including noise reduction cabinets, however we are also able to build bespoke safety enclosures that suit your specific requirements.
From pressure enclosures, fire retardant build materials, additions for manoeuvrability, different filters…. if you need it, we'll make it!
Manufactured in the UK to the highest standards
Wide range of off-the-shelf options available in addition to bespoke designs
Customise, don't compromise!
Just a couple of examples of recent bespoke builds:
Positive pressure enclosure with carbon filtration
Designed for a petrochemical testing laboratory, the cabinet produces a positive pressure enclosure with an Activated Carbon filter to give an environment free from Hydrogen Sulfide (H2S).
Stainless steel safety enclosure
Required for Lithium Ion battery testing, the cabinet was designed to be carried out of the building in case of a testing emergency.  Built with a degree of fire retardancy, and with several access ports for equipment connection.
We are always available to discuss your specific requirements and are committed to providing the best in bench-top safety enclosures so please get in touch to discuss your chemistry.
UK / Europe / Global Delivery
Developed in collaboration with our clients / Bespoke design service
Committed to developing sustainable & practical improvements for scientists worldwide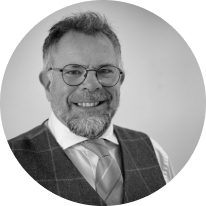 Asynt's unique range of innovative and sustainable products/services are developed by chemists for chemists - to make your lab life easier.
Martyn Fordham, MD
Customers also purchased