HG MINI Hydrogen Gas Generator
A fantastic addition to the lab, the HG MINI hydrogen gas generator is able to generate up to 300 cc/min of hydrogen with purity rates of better than 99.999% and pressure up to 12 bar (174 psi).
This unique hydrogen gas generator includes a cell with polymeric membrane (PEM) using distilled water – no acid of alkaline solutions are involved!
The HG MINI has an innovative static drying system that ensures the maximum grade of hydrogen purity and protects the GC thanks to its unique humidity safe guard.
The core processor automatically checks the system for internal leaks and constantly controls the operation parameters, ensuring full safety for the user.  It's easy to connect up to 20 HG MINI hydrogen gas generators in parallel using an external control box, and the LED matrix interface provides and simple and instantaneous display of the units' status.
Key features include:
PEM cell technology with integrated tank (patented)
Flow rate up to 300 cc/min
Pressure up to 12 bar (174psi)
USB port standard
Purity: 99.999%
Static dryer + desiccant column
Safety routine and self monitoring
Reduced foot print
Smart humidity safe guard (patented)
High pressure GLS electronically controlled (patented)
Main applications:
GC-FID (Gas chromatography – flame ionization detector)
GC-NPD (Gas chromatography – nitrogen phosphorous detector)
GC-FPD (Gas chromatography – flame photometric detector)
GC-PFPD (Gas chromatography – pulsed flame photometric detector)
THA (total hydrocarbon analyser)
Please contact us if you'd like to discuss the suitability of this system for your chemistry.
Model: HG MINI
150
150D
300
300D
General data
Electrolytic cell
PEM technology
Drying system
Static Dryer
Static dryer +

Desiccant column

Static Dryer
Static dryer +

Desiccant column

H2 purity
>99.999% *1
Dew-Point *2
<-30°C (-22°F)
<-60°C (-76°F)
<-30°C (-22°F)
<-60°C (-76°F)
Outlet pressure
12 bar (174 psi)
H2 flow-rate (Max)
150 cc/min
300 cc/min
Dimensions (W x D x H)
16 x 31.5 x 27.5 cm
Net weight (no water in tank)
10 kg
Communication
USB
Standard
RS485
Optional
Software functions
 
Parallel mode
Optional
Water
 
Quality Required
Deionized, ASTM II, <0.1uS
Internal tank capacity
1 L
Autorefill
Optional
Electrical data
 
Type of connection
IEC 320-C13 (desktop adapter)
Power supply voltage
100-240 (±10%) Vac 50/60 Hz
Power (Max)
160W
Connections
 
Hydrogen outlet
1/8" compression fitting
Water
Quick release push-in fitting
Operating/storage conditions
 
Working Temperature
5-40°C (41-104°F)*3
Storage Temperature
1-50°C (34-122°F)
Humidity (max, non condensing)
70%
Noise
< 35dB(A)
IP rating
IP20
Pollution degree rating
2 (with no aromatic compounds)
Altitude
< 2000m
*1 Referred to O2
*2 ADP (Atmospheric Dew Point)
*3 with temperature > 35°C the H2 purity could be less
New models now available with prices from only £4,400. Talk to us today to discuss the most suitable for your needs.
UK / Europe / Global Delivery
Developed in collaboration with our clients / Bespoke design service
Committed to developing sustainable & practical improvements for scientists worldwide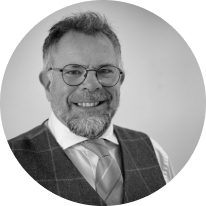 Asynt's unique range of innovative and sustainable products/services are developed by chemists for chemists - to make your lab life easier.
Martyn Fordham, MD
Customers also purchased