FlowSyn Binary Pump Module
The FlowSyn continuous flow reactor comes with two pumping channels as standard. Adding the FlowSyn Binary Pump Module (BPM) increases its capacity to four channels, making it ideal for multi-component or multi-step reactions using more than two starting materials.
The BPM can be used in combination with and controlled by any FlowSyn system. For customers who have their own reactor system, the built-in mixer, inlet/outlet selector valves and integral back pressure regulator ensure that the BPM can also function as a stand-alone reagent/solvent delivery system. For safety and peace of mind, three pressure transducers constantly monitor pressure and system performance.
As a stand-alone system the BPM is controlled using dedicated PC control software. Peripherals can be attached using the BPM's built-in coms ports.
The BPM operates at up to 100 bar (1400 psi) and can be supplied with standard 0.005 to 10 ml/min heads (UQ1022) or 0.05 to 50 ml/min heads (UQ1023).
Add two extra reagent channels and control them via the FlowSyn interface
For reactions requiring 4 independent inputs
Choice of stainless steel, PTFE or Hastelloy flow paths for optimal chemical compatibility
Dedicated PC software for control BPM in stand-alone mode
May be used as a dual dosage module for batch reactors
UK / Europe / Global Delivery
Developed in collaboration with our clients / Bespoke design service
Committed to developing sustainable & practical improvements for scientists worldwide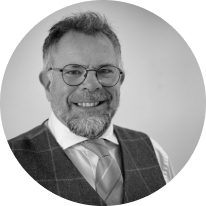 Asynt's unique range of innovative and sustainable products/services are developed by chemists for chemists - to make your lab life easier.
Martyn Fordham, MD
Customers also purchased