DrySyn Pear-Shaped Flask System
The DrySyn Pear-Shaped Flask System is designed to allow scientists to perform safe, productive heating and stirring experiments with pear-shaped flasks such as those commonly used with rotary evaporators.
Pear-shaped flasks are typically used for evaporating solutions to dryness post synthesis using a rotary evaporator.  The 'rounded V' shape of the flasks enables solid materials to be scraped out more efficiently than from a round bottomed flask.
Providing excellent heating and stirring performance but without the inherent potential risks and mess of an oil bath, our DrySyn Pear-Shaped Flask System is a family of heating blocks perfectly designed for pear-shaped flasks from 100 mL to 1000 mL.  This world-renowned system is enabling laboratory scientists to work in a safer, cleaner and more efficient way.  Removing messy and potentially hazardous oil baths from your laboratory setup without the necessity to change your chemistry is beneficial to the environment on a larger scale as well as your direct environment.
You're very welcome to download our free PDF Best Practice Guide for using laboratory heating blocks via this link: download here.
If your preferred pear-shaped flask size isn't detailed here then we can offer a bespoke block to suit your individual requirements.  Please contact us to discuss this.
Made of chemically resistant, fully traceable anodized aluminium
Available in individual blocks for pear-shaped flasks in the following sizes:

100 mL
250 mL
500 mL
1,000 mL

All sizes suit individual use directly on your hotplate
Excellent heating performance to over 300 ºC
(up to 300 ºC for the heat resistant handles on the 1,000 mL block)
Flasks should be supported with a clamp when using these blocks
UK / Europe / Global Delivery
Developed in collaboration with our clients / Bespoke design service
Committed to developing sustainable & practical improvements for scientists worldwide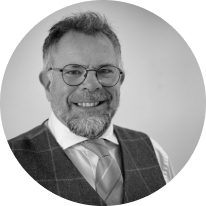 Asynt's unique range of innovative and sustainable products/services are developed by chemists for chemists - to make your lab life easier.
Martyn Fordham, MD
Customers also purchased