DrySyn OCTO Mini
Now available as an alternative to the hugely popular DrySyn OCTO, the DrySyn OCTO Mini allows safe and easy sampling with disposable needles.
You can buy a conversion kit if you already own the DrySyn OCTO or wish to switch back and forth between the two handy options however this version comes set up for when sampling is preferred to reflux applications.
Gas tight enclosure. Factory tested to <5mbar.
Individual addition and sampling whilst inerted
Suitable for gentle reflux with air condensing
Works with any hotplate stirrer for powerful magnetic stirring in each tube
Alternate positioning of gas inlet/outlet possible
High functionality and throughput within a compact footprint
Low running costs with universally available consumables
Up to 3x OCTO units can be used at once on a single hotplate, giving up to 24  reactions (DrySyn OCTO PLUS)
Supplied as only the OCTO Mini Reaction Station without any accessories.
Please contact us for prices or information regarding tubes and other accessories.
UK / Europe / Global Delivery
Developed in collaboration with our clients / Bespoke design service
Committed to developing sustainable & practical improvements for scientists worldwide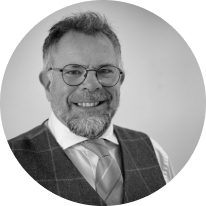 Asynt's unique range of innovative and sustainable products/services are developed by chemists for chemists - to make your lab life easier.
Martyn Fordham, MD
Customers also purchased