DrySyn UNO Base
Perfect for safe heating and clamping of just one flask, or for heating one DrySyn Reaction Vial insert, the DrySyn UNO Base has a flat bottom with removable/re-position able feet making it suitable for use on any standard magnetic hotplate stirrer.
The DrySyn UNO Base, just like our MULTI position bases, comes complete with a heat resistant handle making it even more perfect for academia.
The robust solid anodised aluminium construction of the DrySyn range offers excellent performance without the need for messy and potentially hazardous oil baths.
Designed to suit all standard MULTI-E, MULTI-M, MULTI-S inserts including the range of Reaction Vial Inserts.
Flat bottom
Removable / repositionable feet
Supplied with heat resistant handle
Safe laboratory heating and clamping
Made in the UK.
UK / Europe / Global Delivery
Developed in collaboration with our clients / Bespoke design service
Committed to developing sustainable & practical improvements for scientists worldwide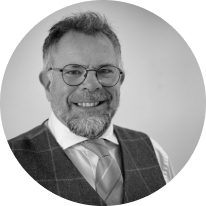 Asynt's unique range of innovative and sustainable products/services are developed by chemists for chemists - to make your lab life easier.
Martyn Fordham, MD
Customers also purchased