Thermocouple Set for fReactor
Heating and mixing with fReactor are provided by a standard magnetic hotplate stirrer and fluidic pumps (e.g. HPLC, syringe, peristaltic, gear) are used to drive the reagents around the modules.
We offer a handy Thermocouple Set for precise temperature control of fReactor with stainless steel thermocouple and all necessary fittings/connectors.
Thermocouple Set for fReactor Classic comprises:
• 1 x stainless steel thermocouple, type K, 50 mm x 3 mm ø, 1 m PFA lead & mini plug
• 2 x flangeless PEEK fittings with ETFE ferrules
UK / Europe / Global Delivery
Developed in collaboration with our clients / Bespoke design service
Committed to developing sustainable & practical improvements for scientists worldwide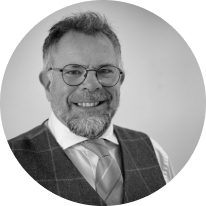 Asynt's unique range of innovative and sustainable products/services are developed by chemists for chemists - to make your lab life easier.
Martyn Fordham, MD
Customers also purchased