fReactor Classic Spares Kit
We recommend keeping spares for your essential fReactor maintenance and ongoing use.  The handy fReactor Classic Spares Kit packs contain everything you need to keep you flowing!
With o-rings, tubing, stirrers and more it contains all the useful items you'll need for your ongoing Flow Chemistry requirements.
If you need anything else though, or a larger quantity of supplies, please do contact us to discuss your requirements.
fReactor Classic Spares Kit; includes:
10 x Viton o-rings
5 x PTFE cross stirrer bars
20 x flangeless PEEK fittings with ETFE ferrules
10 x Tefzel blanking plugs
5.0 m x PTFE tubing
Part number for ordering: ADS22-SPARES
UK / Europe / Global Delivery
Developed in collaboration with our clients / Bespoke design service
Committed to developing sustainable & practical improvements for scientists worldwide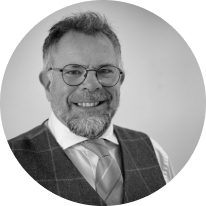 Asynt's unique range of innovative and sustainable products/services are developed by chemists for chemists - to make your lab life easier.
Martyn Fordham, MD
Customers also purchased