Asynt 31 L Vacuum Oven
The Asynt 31 L Vacuum Oven offers great performance with a compact footprint.
Suitable for temperatures up to 200 °C, these vacuum ovens enable heat sensitive materials to be dried at low temperatures or alternatively, enable more stable samples to be dried rapidly at higher temperatures.
The sealed inner chamber means that it may also be suitable for solvent removal work, subject to adequate exhaust and ventilation conditions being provided for the oven and for the room respectively.
This good-sized laboratory vacuum oven is hassle-free with spares readily available from Asynt!
Capacity (Litres)
31
Temperature control
Digital PID
Temperature range at ambient temperatures less than 25 °C
30 to 200 °C
Power rating, max W
1000
Shelf (W x D) mm
366 x 290
Internal dimensions
(H x W x D) mm
260 x 375 x 310
Number of shelves
2
Overall dimensions
(H x W x D) mm
420 x 630 x 425
Number of shelf positions
3
Weight, Kg
43
Interval between positions (mm)
75
Tubing connections
10-12 mm bore
UK / Europe / Global Delivery
Developed in collaboration with our clients / Bespoke design service
Committed to developing sustainable & practical improvements for scientists worldwide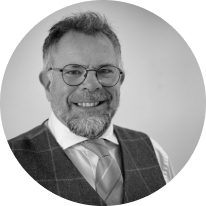 Asynt's unique range of innovative and sustainable products/services are developed by chemists for chemists - to make your lab life easier.
Martyn Fordham, MD
Customers also purchased