Genlab General Purpose Ovens
The Genlab range of general purpose ovens offer a number of highly efficient, reliable and cost effective ovens to suit most warming, drying and heat treatment processes.
Available in a variety of sizes and designed with both side or base mounted displays to suit your exact needs, the ovens now feature the latest touch screen control system – offering intuitive control and excellent accuracy.
Features:
10 sizes in 6 – 200 litre capacity (base mounted controller design)
6 sizes in 50 – 200 litre capacity (side mounted controller design)
Temperature range of 40 – 250 °C
High accuracy Pt100B duplex sensors < 0.8 °C
Excellent stability <+/- 0.6 °C (fan assisted)
Manual or automatic overheat reset
Sizes
10 sizes in 6-200 litre capacity (base mounted controller design)
6 sizes in 50-200 litre capacity (side mounted controller design)
Design
Constructed from sheet steel and finished in an easy clean powder coated paint. The interior chamber is made from milk steel coated with aluminium (CLAD) with a stainless steel chamber available as an option.
Fitted with fixed shelf runners and removable chrome plated wire grid shelves.
The top vent is fitted with a clip to hold a glass immersion thermometer.
Vertical style units are fitting with the controls below the door, and the horizontal style units with the controls fitted on the side.
Heating
Heated by Incoloy sheathed elements; positioned below the chamber floor for natural convection units and fitted around the fan on the back or side wall of the chamber for mechanical convection units. The 200 litre units have fan circulation as standard.
Controls
Comprises of a bespoke touch screen user interface that offers both accurate temperature control and an integral overheat system by using 2 individual PT100 sensors. Advanced features can be turned on and off to suit bespoke heating applications and tailored to customer preference. Oven trending is displayed for up to 48 hours and optional upgrades are available for alarm outputs.
Options available:
Stainless steel chamber
Fan circulation (30 litre+)
8 Stage profile control
Countdown timer
24/7 real time clock operation
Access ports (25,50 ,75 and 100 mm)
Audible warnings
Traceable calibration to national standards
Bespoke stands and stacking kits
Extractor unit
Extended warranty
Explosion relief panels (OV style only)
Bespoke accessories available upon request.
UK / Europe / Global Delivery
Developed in collaboration with our clients / Bespoke design service
Committed to developing sustainable & practical improvements for scientists worldwide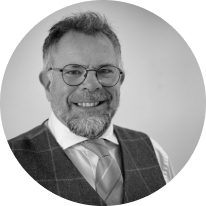 Asynt's unique range of innovative and sustainable products/services are developed by chemists for chemists - to make your lab life easier.
Martyn Fordham, MD
Customers also purchased