Vacuubrand VACUU-PURE 10C
The NEW dry screw pump, Vacuubrand VACUU-PURE 10C reliably delivers the benefits of oil-free vacuum technology in the pressure range of 10-3 mbar. The new vacuum pump combines three important benefits for the user: 100% oil-free, chemically-resistant, and no wear parts.
VACUU-PURE 10C is ideally suited for clean processes and the production of pure products. The screw pump is especially designed for processes in the vacuum range down to 10-3 mbar, however unlike other fine vacuum technologies it can be used across the entire pressure range from atmospheric pressure to its ultimate vacuum. At the same time, aggressive gases and vapours can be pumped without any worries because of the high chemical resistance. The use of a cold trap is no longer necessary in the majority of applications.
The Vacuubrand VACUU-PURE 10C easily handles high vapour loads through its extraordinary condensate compatibility. Thanks to this capability, a gas ballast is unnecessary, avoiding associated disadvantages like the reduction in pumping capacity and an increase in noise levels. The integrated regeneration mode enables rapid drying of the pump at the end of the process. This allows sample throughput to be increased significantly as compared to other pump technologies.
For work performed with non-corrosive gases and vapours, there is the specially designed model VACUU-PURE 10.
| | |
| --- | --- |
| Specification | VACUU·PURE 10C |
| Max. pumping speed | 9 m3/h |
| Ultimate vacuum (abs.) | 5 x 10-3 mbar (at 1013 mbar ambient pressure) |
| Max. inlet pressure (abs.) | atmospheric pressure |
| Max. outlet pressure (abs.) | 15 mbar above atmospheric pressure |
| Ambient temperature range (operation) | 10 – 40 °C |
| Ambient temperature range (storage) | -10 – 60 °C |
| Inlet connection | small flange KF DN 25 |
| Outlet connection | small flange KF DN 25 |
| Rated motor power | 0.7 kW |
| Protection class | IP 20 |
| Dimensions (L x W x H), approx. | 507 x 269 x 413 mm |
| Weight, approx. | 21.5 kg |
| Noise (sound pressure level), uncertainty 3 dBA | 55 dBA |
| Items supplied | Pump completely mounted, ready for use, connection with small flange KF DN 25 (2x centering and clamping rings included), with manual. To establish a hose nozzle connection, suitable KF flanges with hose nozzle are available for order. |
Wide range of accessories available so please contact us to discuss your requirements.
UK / Europe / Global Delivery
Developed in collaboration with our clients / Bespoke design service
Committed to developing sustainable & practical improvements for scientists worldwide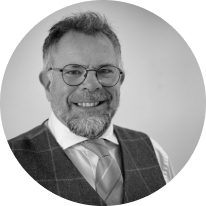 Asynt's unique range of innovative and sustainable products/services are developed by chemists for chemists - to make your lab life easier.
Martyn Fordham, MD
Customers also purchased