The 2mag Satellite stirrer bars
New developed, high-effective stirring bar, coated with ZEDEX, especially for high volumes, viscous media and strong magnetic stirrers.
Extremely strong, abrasion-free and wear-free magnetic stirring bar, bearing on a tripod-construction, especially for the use in stainless steel vessels and in the case of media containing abrasive particles, e.g. sand or sediments.
No direct contact between stirring bar and reaction vessel, therefore steady firm, wear-free, chemical resistance comparable to PTFE, FDA-certification, wearing parts can be re-ordered separately
UK / Europe / Global Delivery
Developed in collaboration with our clients / Bespoke design service
Committed to developing sustainable & practical improvements for scientists worldwide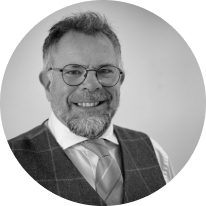 Asynt's unique range of innovative and sustainable products/services are developed by chemists for chemists - to make your lab life easier.
Martyn Fordham, MD
Customers also purchased