Magnetic stirrer bars & spin vanes
Choosing the correct magnetic stirrer bars or spin vanes for your vessel is key to achieving optimum agitation.  We offer a wide range of stirrer bars (also known as magnetic fleas) and magnetic spin vanes with options to suit all sizes and shapes of vessel.
Our PTFE coated oval magnetic stirrer bars are perfect to use with the DrySyn MULTI heating block system for round bottomed or pear shaped flasks and the most commonly selected sizes are available in packs of 3.  You will find our handy guide to which size is best suited to your chosen flask on the "downloads" tab (PDF format).  We can of course supply greater quantities if desired, and many other sizes and shapes, so just ask!  The PTFE coating means that your stirrer bar is unlikely to react to the chemicals you're working with – particularly high temperature work may require an alternative such as a glass coated stirrer bar however.
We also offer our most frequently selected magnetic spin vanes in packs of 6.  These are ideal for use with tubes and vials using the DrySyn Reaction Vial Inserts in your preferred size.
There are many other shapes of magnetic stirrer bar that you may wish to consider and each can have a different effect on your stirring;
You could use cylindrical stirrer bars – great for small volumes in tubes and vials.
Pivot ring stirrer bars – can enable smoother stirring whilst helping to reduce friction
Cross shape stirrer bars – great for stable stirring
Octagon shape stirrer bars – with a greater surface area these add further agitation because of their faceted profile.
Whatever you need please don't hesitate to contact us and we can guide you to the right option for your chemistry.
With so many options available, we've detailed our most commonly selected magnetic stirrer bars and spin vanes below for you.  If you can't see what you need here though, please contact us and we'll specify the perfect one for your chemistry.
ADS3-SB-15: PTFE coated oval stirrer bar for 10ml flasks (pkd 3)
ADS3-SB-25: PTFE coated oval stirrer bar for 25ml & 50ml flasks (pkd 3)
ADS3-SB-30: PTFE coated oval stirrer bar for 100ml to 500ml flasks (pkd 3)
A903063: PTFE spin vane to fit 2ml, 5ml and 10ml V-Vials (pkd 6)
UK / Europe / Global Delivery
Developed in collaboration with our clients / Bespoke design service
Committed to developing sustainable & practical improvements for scientists worldwide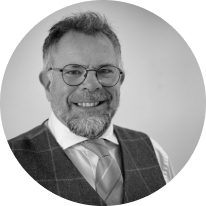 Asynt's unique range of innovative and sustainable products/services are developed by chemists for chemists - to make your lab life easier.
Martyn Fordham, MD
Customers also purchased