Have you seen this powerful parallel reaction stirring system?  Incorporating an energy efficient drive mechanism – the compact DrySyn Vortex overhead stirrer system from Asynt delivers effective overhead stirring to three round bottom flasks (100 mL to 500 mL) in parallel with stirring from 50 to 500 rpm.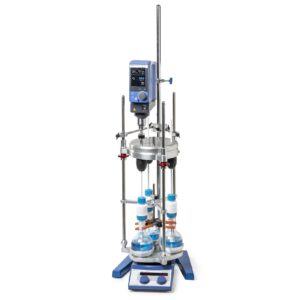 Suitable for reaction temperatures up to 200°C, the DrySyn Vortex is the perfect process development tool to efficiently, and safely, drive three stirrer shafts with one overhead stirrer. The compact design enables this all to be carried on one standard hotplate.
The powerful DrySyn Vortex features a reduction drive which is proven to work even with higher viscosity substances, where magnetic stirring is not strong enough or where materials could be damaged by the grinding effect of a magnetic stirring bar. Users may also utilise a smaller overhead stirrer.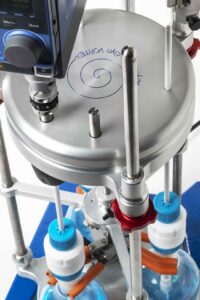 An optional adaptation to the DrySyn Vortex has been developed specifically to cater for the requirements of scientists who need to test in parallel in beakers. The DrySyn Vortex blend, able to hold three 600 mL beakers, will be of interest to blending and formulation scientists in the oil, cosmetics, cleansing and hygiene industries.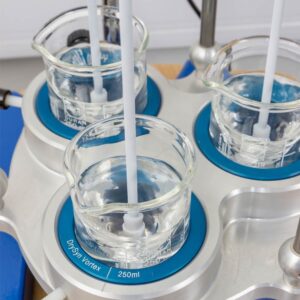 For further information please visit https://www.asynt.com/product/drysynvortex/ or reach out and contact our experts – you can call us on +44 (0)1638 781709, email us via [email protected] or click the LIVE CHAT box at the bottom right of your screen now.
Download this press release in PDF format: Unique & Powerful Parallel Reaction Stirring System
Système d'agitation puissant et unique en son genre pour réactions en parallèle
Einzigartiges und leistungsfähiges Parallelreaktions-Rührsystem
Sistema agitador único y potente de reacciones en paralelo