The DrySyn Scholar Kit from Asynt has been designed to meet, without compromise, the safety requirements required in academic laboratories for the heating and stirring of round bottom flasks, whilst maintaining ease of set up and use.
The DrySyn Scholar combines robustness, affordability and enhanced operator safety features making it the ultimate 'student friendly' heating block system.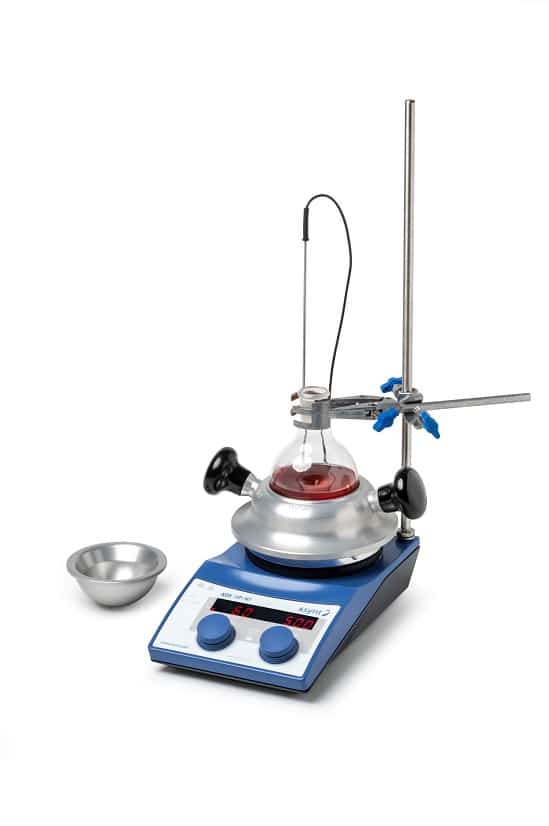 Specifically designed for safety conscious teaching laboratories – the DrySyn Scholar kit enables the heating of single 100 mL and 250 mL round bottom flasks, without the mess or inherent safety hazards of a hot oil bath or heating mantle.  Prominent lifting handles ensure moving even hot reaction blocks is easy, fast and safe. Options are available to further expand the use of the DrySyn Scholar base for reactions in 25 mL and 50 mL flasks.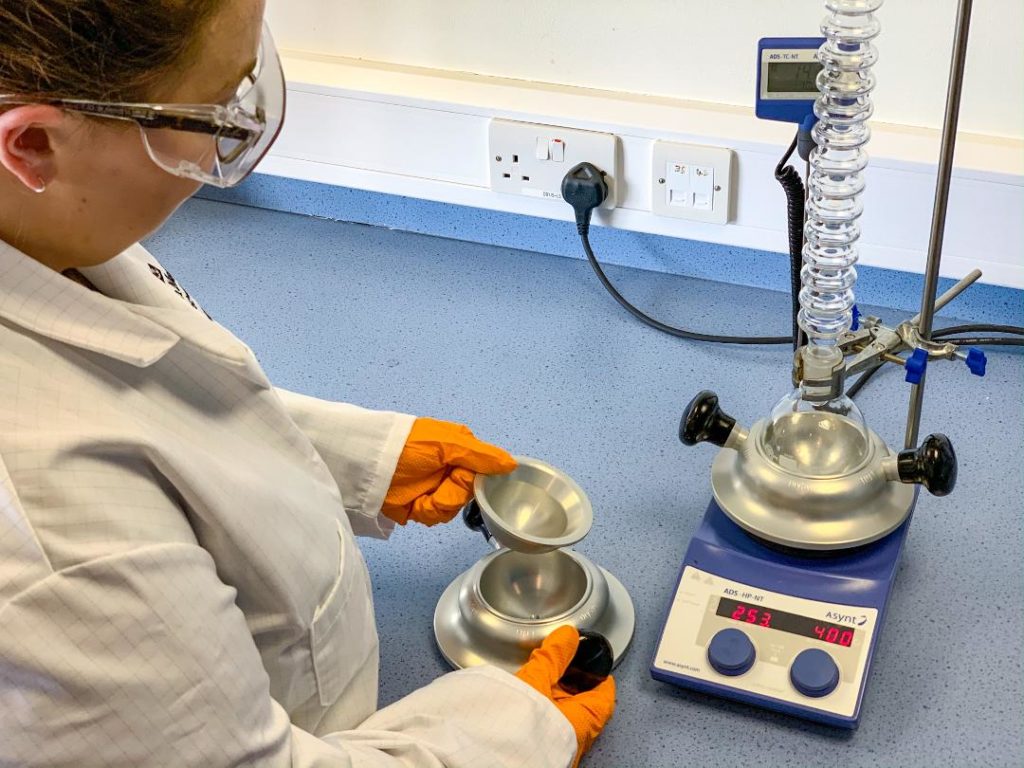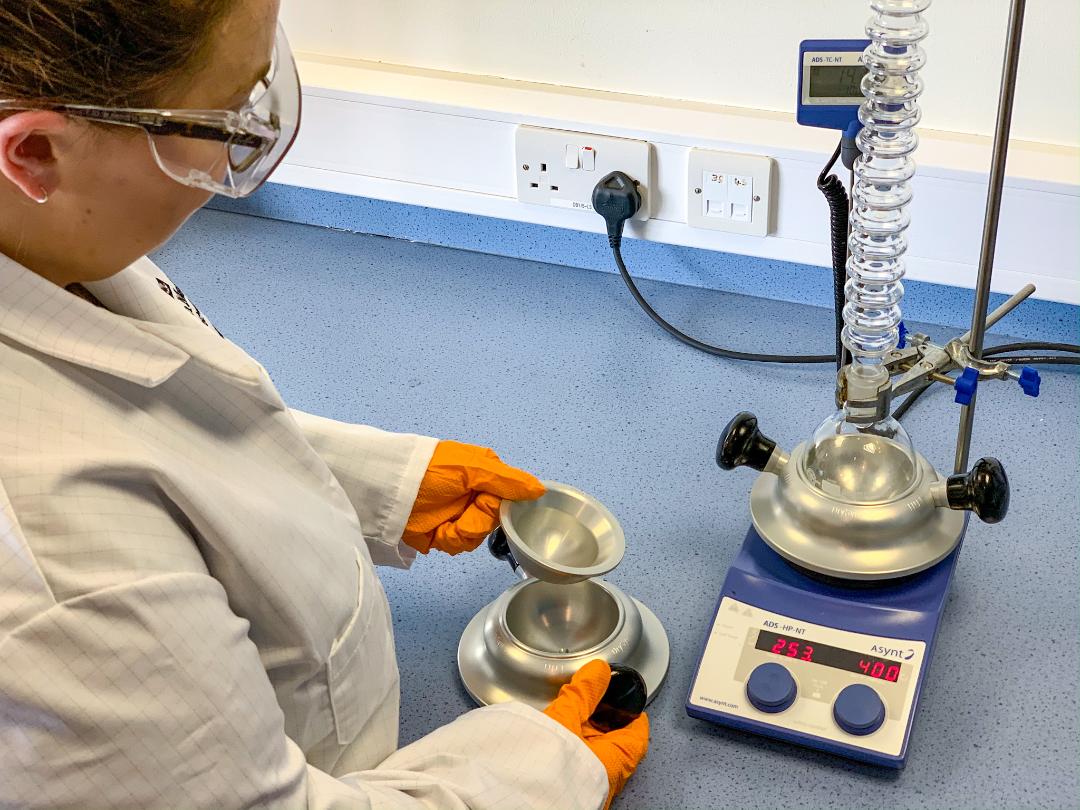 Or contact us to discuss your requirements.
Download the full press release here: asyntpr101 – Laboratory Scale Kit for Safe Heating of Round Bottom Flasks
Kit de laboratoire pour un chauffage des ballons à fond rond en toute sécurité
Laborbausatz zum sicheren Erhitzen von Rundkolben
Kit de escala de laboratorio para el calentamiento seguro de matraces de fondo redondo