We are so pleased to share the exciting news that Matthew Bennett, a senior technician in the Faculty of Science at the University of East Anglia (UEA), and his team have been awarded the title of SME Collaboration of the Year at the recent UEA Innovation & Impact 2019 awards for the project which saw the development of the CondenSyn distillation adapter.
Using this novel air distillation system the UEA has been able to save over 15,000 litres of water/year in its undergraduate practical experiments.  Using the CondenSyn air condenser for reflux experiments extends the total water saving to over 60,000 litres / year.
Asynt's Dr Ffion Abraham (pictured right) joined Matthew (centre) at the presentation ceremony with Laura Spawls (Teaching Coordinator, Faculty of Science, UEA) (left), pictured below: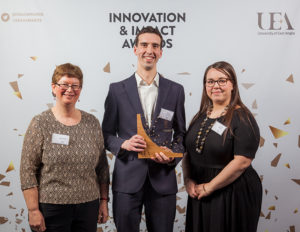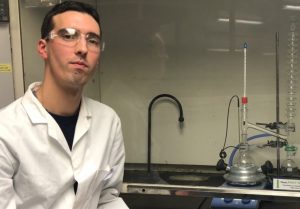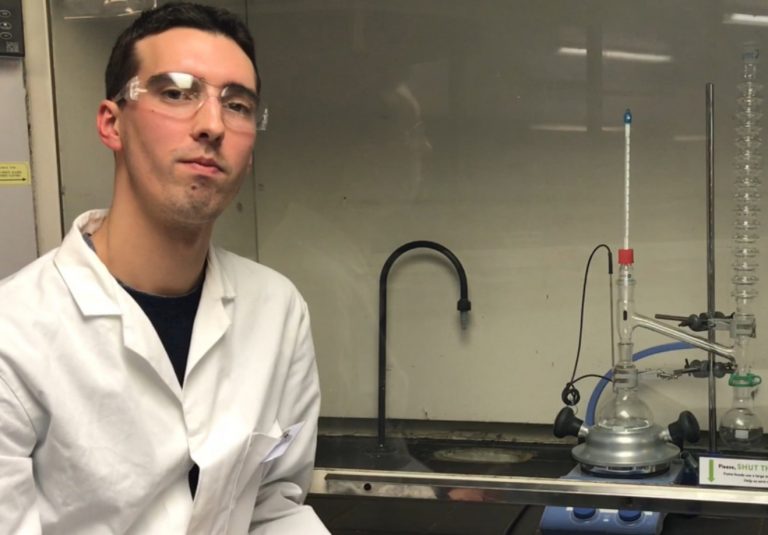 Read our press release on the launch of the distillation adapter here: https://www.asynt.com/press-releases/waterless-distillation/
If you're interested in making the change to go water-free get in touch with us to discuss how we can help!