CondenSyn Distillation Adapter
The CondenSyn Distillation Adapter allows chemists to use the CondenSyn waterless air condenser in a vertical orientation for distillation purposes.
Developed by the University of East Anglia in partnership with Asynt, this new application represents an extension to the capabilities and potential water savings delivered by the CondenSyn in laboratories worldwide.
Easy to set up
Simple to use
Low initial cost with fast pay-back time
Standard B24 connectors (Part No. GB-C-DIST-B24)
Also available in A24/40 fittings (Part No. GB-C-DIST-A24/40)
Handmade in the UK
UK / Europe / Global Delivery
Developed in collaboration with our clients / Bespoke design service
Committed to developing sustainable & practical improvements for scientists worldwide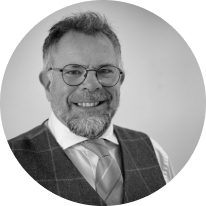 Asynt's unique range of innovative and sustainable products/services are developed by chemists for chemists - to make your lab life easier.
Martyn Fordham, MD
Customers also purchased