Any company is only as great as the people within it.  Quite literally, our "human resources" are what enables us to support you, and help to make your lab life easier!
One of the many strengths we have at Asynt is our team.  Some of us have been part of that team for many years, whilst some have joined quite recently.  Every single one of us plays an essential role in providing the level of service that you, our customers and friends, expect and deserve – from the sales person you talk about technical specifications with to the logistics team who ensure that your treasured new purchase reaches you safely.
Our team members tend to stay with us for a long time, building their knowledge and skills, and enhancing their role.  This allows us to build great relationships, both with each other here, and with you.
You're keeping us very busy (thank you!) so to ensure that our service remains first class we found that we were needing more resources.  We'd therefore like to introduce you to the two newest members of the Asynt team today – our new "human resources"!
Siobhan Ellwood
Siobhan has worked in a variety of different industries, from Automotive to Aviation, and Pharmaceuticals to Scientific. Having started her career as a Customer Service Executive she progressed to other related roles including that of Sales & Operations Manager, Logistics Manager, and Change Management Controller.
Here at Asynt, Siobhan is part of the core administration team where she assists in a range of areas including the processing of customer & supplier orders, worldwide shipping, and Health & Safety management.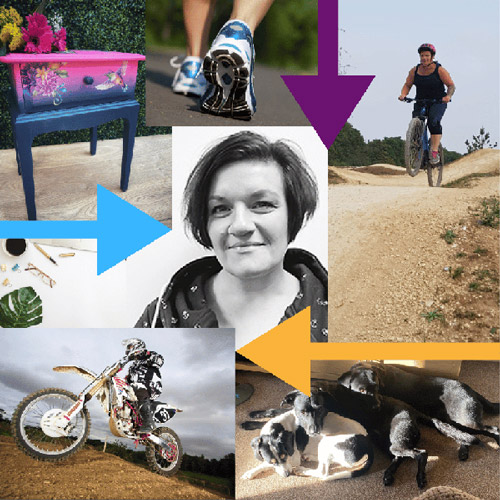 Outside of work, Siobhan enjoys many creative hobbies including furniture design and renovation. She's tried her hand at motocross, but enjoys growing her mountain bike skills and spending time outdoors with her family and their three gorgeous dogs.
Damien Moxham
Damien has a strong background in worldwide logistics & export, previously managing complex operations and handling with Air Operations for a large UK airport.
Well-accustomed to tight deadlines and the need for attention to detail, he works within our logistics team to ensure prompt and safe delivery of Asynt apparatus worldwide.
In his spare time, you might find Damien enjoying a relaxing game of golf, on long family walks with his dog, or just generally making the most of working regular office hours after many years of shift work.  He tells us that it's taking some getting used to, but that he's loving it!
Join us in welcoming Siobhan and Damien
We are very happy to introduce you to our new colleagues.  You may have already spoken with them if you've recently placed an order with us, but if not, you're welcome to reach out via our team emails via [email protected] and [email protected] and say hello :)
The rest of the team & available resources
If you'd like to know more about the rest of our amazing team, please visit our profile page HERE.  You can also see some more photos of the team when we unveiled our fabulous digital demo suite recently!  For those who'd love to see any of the Asynt laboratory tools up close and in without travelling or making time for visitors, this is perfect.  We also offer training sessions, support for installations, guidance on set-up and use of apparatus, live demonstrations, as well as live and on-demand webinars.  Is there something you'd like a closer look at?  Contact us via the short form below and let us know!