Congratulations to lucky winner, @CagFab whose CondenSyn Jenga made us both equally nervous and amused!  That's one brave chemist!  Please get in touch to sort out your prizes!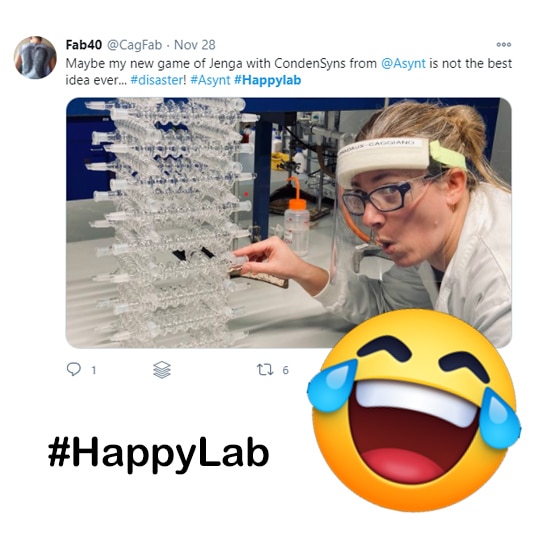 We'd like to thank everyone who entered though – it was great to see and we know you put a lot of effort in to your entries!  With that in mind, everyone who entered will get a prize so please email the team now to sort yours out!
Keep in touch with us via all your favourite social media channels though – we love to share your posts so tag us on anything interesting?