We are very pleased to announce that Martyn Fordham has won the Lab Innovations 2014 Lions Lair competition with PressureSyn – the high pressure reactor with safety built in.
Martyn had to present the PressureSyn in front of a live audience and a panel of judges, taking questions from the audience after his presentation.
After a nerve-wracking period of deliberation Martyn and PressureSyn were announced the 2014 Lions Lair winners!  Congratulations to Martyn from the rest of the Asynt team and our thanks to everyone involved at the University of Nottingham for the winning collaboration on this safety conscious design!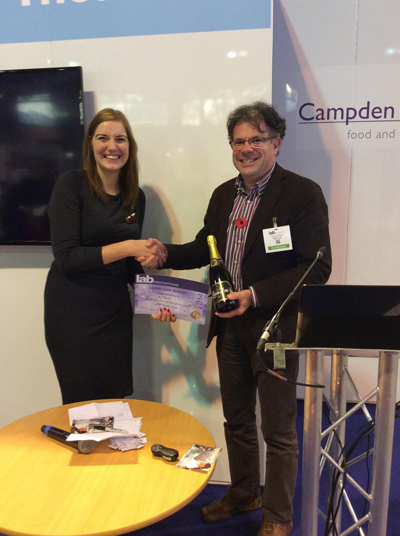 You can read more about this in an article published by EPM magazine on their website HERE