For those looking for either a new lab reactor system, or those who need an additional vessel to complement a system already in use, we have so much for you to choose from.  As chemists themselves, our sales team understand the issues you need to address and we have an incredible pool of expertise to draw upon in order to design and manufacture something that meets your needs precisely.  Whether you need mobility tanks, jacketed vessels or vacuum jacketed vessels we can work together for the perfect solution.
In addition, as all vessels are manufactured specifically for you here in the UK, we can tailor your chosen vessel to include a wide variety of accessories such as PTFE or stainless steel agitation, standard or magnetic couplings, a range of taps and valves, and baffles to name just a few. Baffles can be built in to the reaction vessel itself or can be provided as part of a PTFE structure that can be added/removed as needed.
One recent example is this dual vessel set up with jacketed thermal link: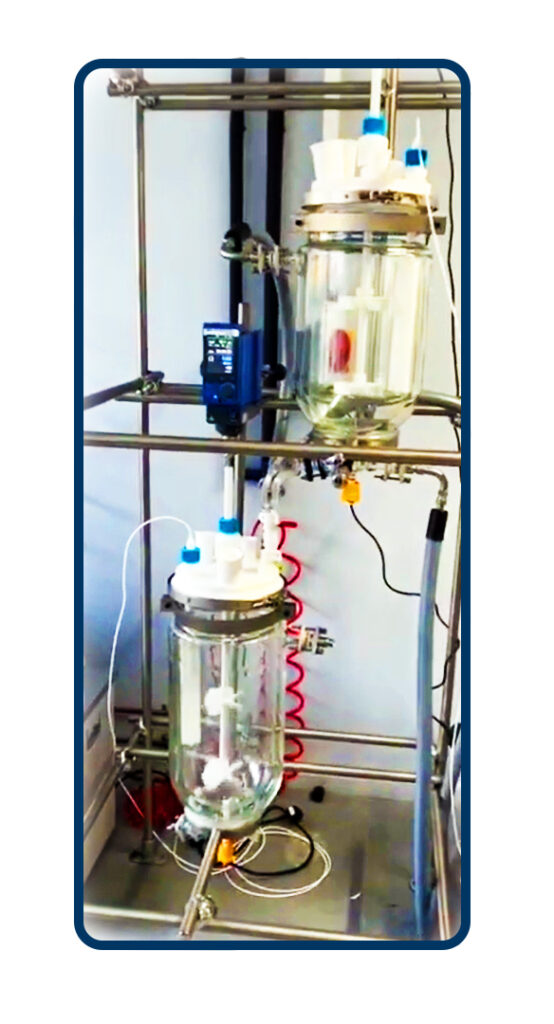 This is just one of a pair of stainless steel vessels for another customer who needed something a little different from the usual glass reactor vessels: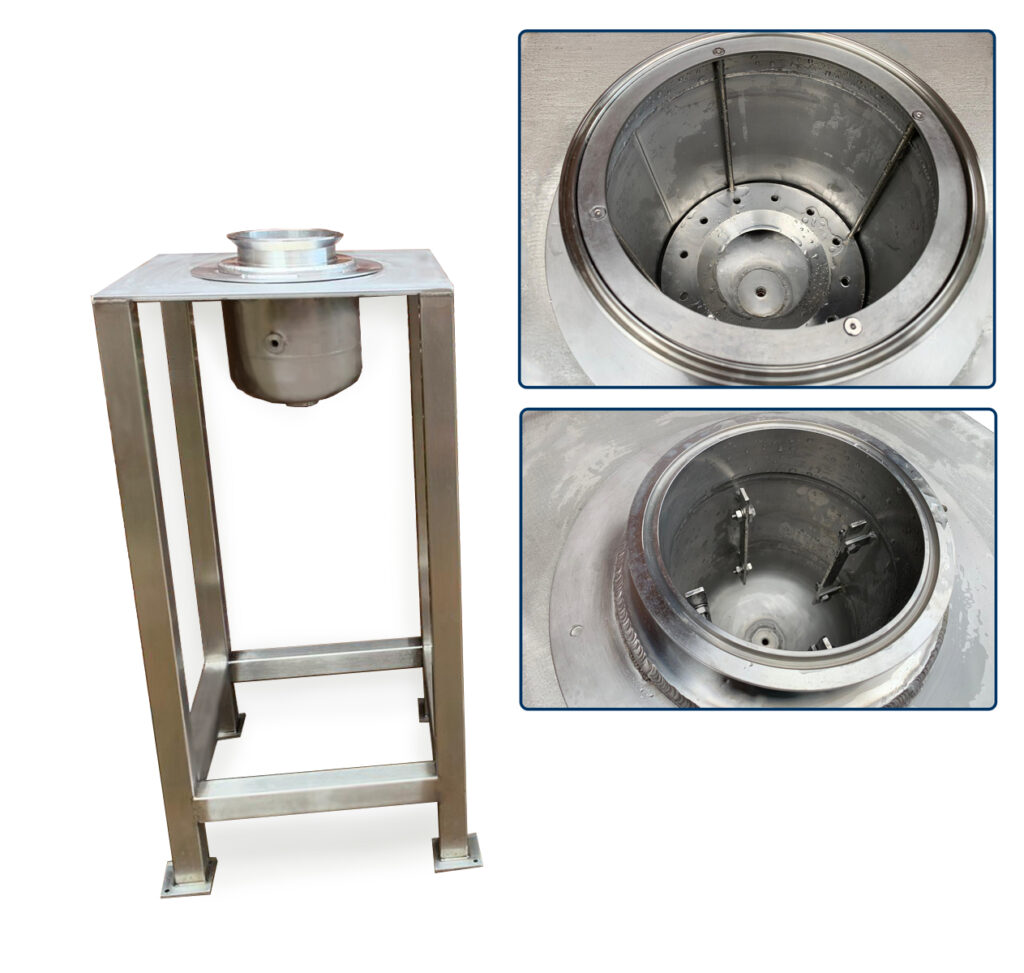 If your reactions are UV sensitive then let's use an amber coated vessel like this one: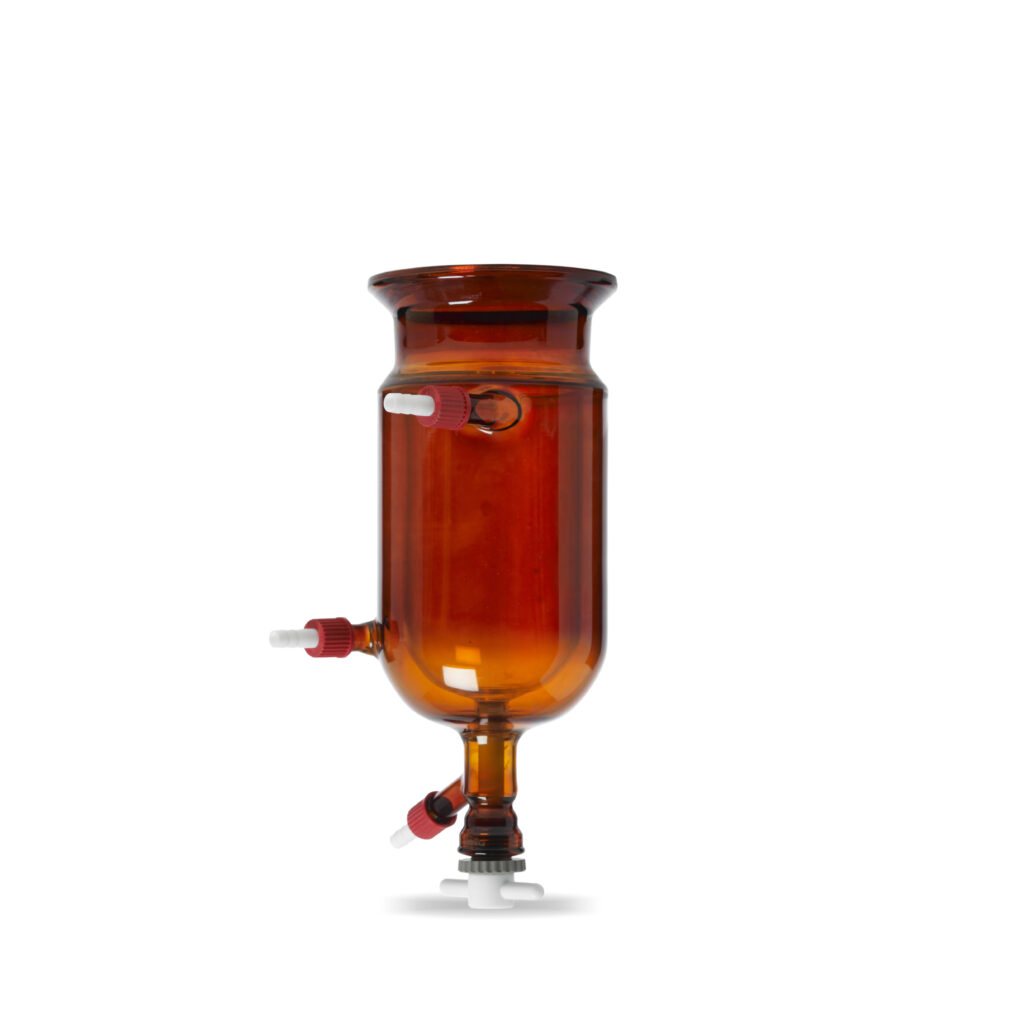 This system required baffles to be built in to the structure of the jacketed glass vessel, and features a magnetic stirrer coupling for a stainless steel stirrer shaft which can be adjusted depending on the volume of the reaction material in the vessel:
No matter what scale you're working on, we can support you – from 50 mL to 50 L + vessels, off-the-shelf or bespoke support stands, and as basic or complex a system as you desire including heating, cooling, automation and accessories.  We offer handy kits with everything you need to get working, or we can provide a unique set-up tailored specifically to your requirements.
Get in touch to discuss your perfect ReactoMate system today!