Whilst the ReactoMate controlled laboratory reactors can easily be purchased as an off-the-shelf system, we can also customise virtually every component to suit your individual criteria.
This recent installation at a private laboratory in the UK involved custom solutions to suit both 2L and 10L vessels on one support, and vastly different temperature requirements.
A full system was designed to meet all the customers needs, based upon the ReactoMate Super Support, with temperature control from a Julabo Presto recirculating cooler.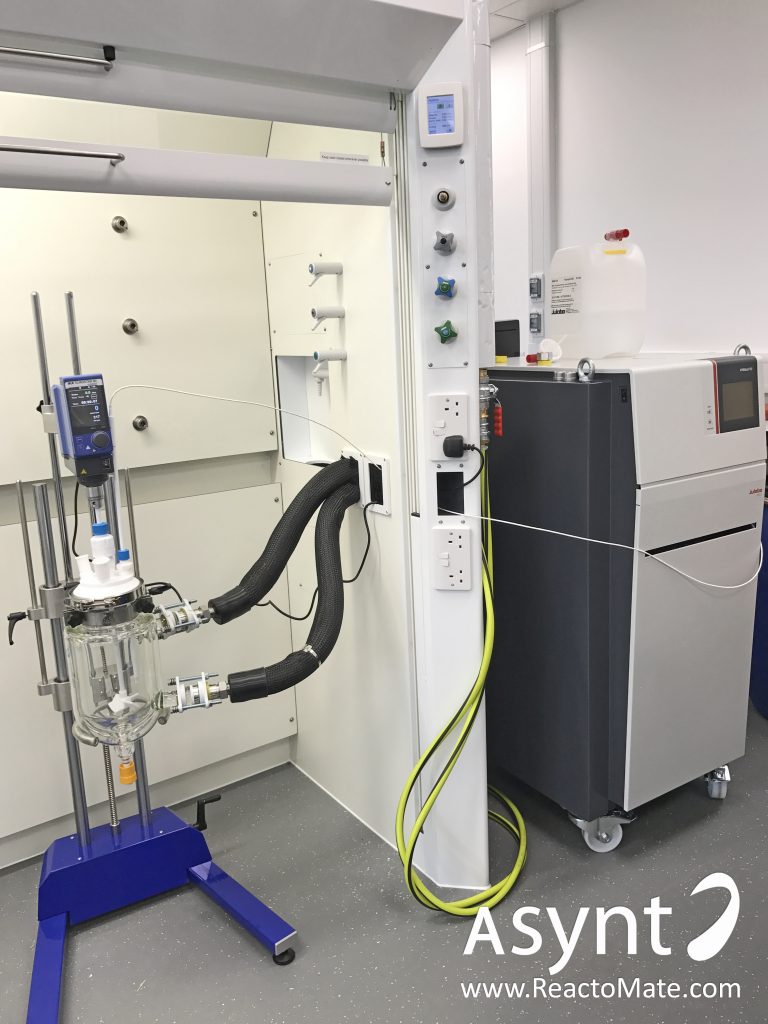 We can offer complete systems from 250ml to 30L as standard, as well as individual components to refresh or repurpose your existing reactors, so please do get in touch to discuss your needs?
With exciting additions to the range coming soon, the ReactoMate family is also set to expand so watch out for more news!