Julabo Presto Series
An entirely new generation of highly dynamic temperature control systems by JULABO.
The new PRESTO® systems are designed for precise temperature control as well as rapid temperature changes, making them ideal for reactor vessels, material stress tests, or temperature simulations. These instruments cover a working temperature of -92 to +250 °C with high cooling and heating capacity.
Highly efficient components give these instruments the ability to compensate for exothermic and endothermic reactions with extraordinary speed. Permanent internal monitoring and self-lubricating pumps contribute to the new PRESTO's long service life. The integrated 5.7-inch colour industrial-grade touch panel is one of the identifying characteristics of the new PRESTO. It gives the user a clear and well-organised view of important information while greatly improving user-friendliness. Once in operation, the new PRESTO units are whisper quiet and barely audible in a laboratory. The new PRESTO units are extremely robust and work reliably even if the ambient temperature climbs as high as +40 °C. Multiple interfaces permit remote control of the PRESTO across networks and in superordinated control systems. Closed side panels without ventilation slits reduces to a minimum the amount of space needed to operate.
Typical features throughout the range include:
USB connection
For highly precise, external temperature applications
Rapid heating and cooling
Wide working temperature ranges without changing fluids
Highest performance with small footprint
Space-saving design optimizes space utilization in your lab
Ethernet interface
SD-Card slot
RS232 / RS485 (optional) / Profibus DP (optional)

CCC connections for alarm output, Pt100 external sensor and standby input

Removable ventilation grid
Highly precise ICC cascade temperature control
Electronic level indication
Integrated programmer
Unsurpassed power and efficiency
Space optimized design creates more room directly next to the units
External Pt100 sensor connection
UK / Europe / Global Delivery
Developed in collaboration with our clients / Bespoke design service
Committed to developing sustainable & practical improvements for scientists worldwide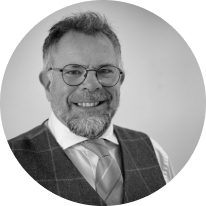 Asynt's unique range of innovative and sustainable products/services are developed by chemists for chemists - to make your lab life easier.
Martyn Fordham, MD
Customers also purchased