Asynt offer a wide selection of specification criteria for high pressure reactors.  By manufacturing from different materials we can provide the means for heating to higher temperatures, and different levels of chemical resistance.  These can be built in any size, from 50ml to 50L as standard but that is by no means the limit!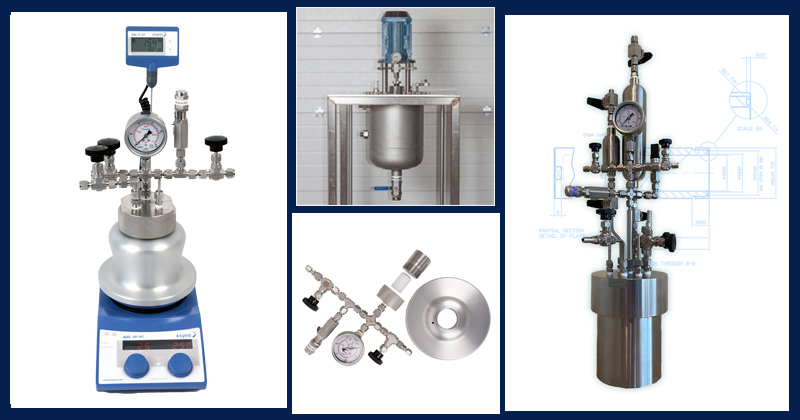 We offer a variety of single high-pressure reactors which can be used safely across a range of pressure ratings, complete with certification of full compliance with all relevant legislation.
Every reactor is designed and engineered in the UK to the highest possible safety specification.
As standard, for vessels up to 1000 mL in volume, heating is typically provided via the Asynt complete hotplate stirrer kit and a custom DrySyn adapter base plate.  For larger systems, as well as for the smaller vessels, alternative heating solutions are available to suit your needs.
You can find further information on single reactors and parallel reactors here on the Asynt website, or please contact us to discuss your requirements.