I don't know about anyone else, but I'm "dyeing" to book an appointment at the hairdressers for a good cut and colour. Also a trip to the beauticians for that extra special facial that smooths out your wrinkles for 3-6 months 😉 Throughout lockdown, I've used copious different brands of blonde and purple shampoos and tried umpteen facial products to reduce fine lines and wrinkles whilst waiting for my favourite salons to reopen.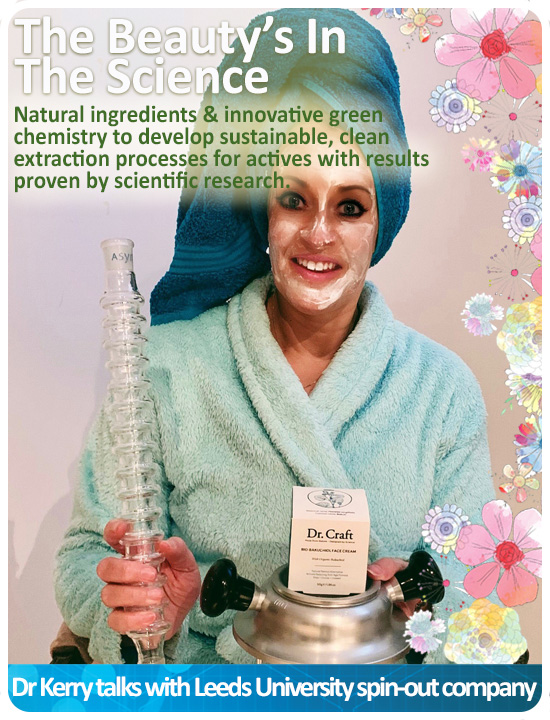 Green Ethos: Designed by Science, Manufactured from Nature
Following on from Asynt's philosophy, I wanted to use products and companies that also adopted a green ethos. The Chemistry Department, at the University of Leeds, have always worked closely with their Sustainability Service Department engaging in water and energy saving projects within the labs. They have been at the forefront of adopting the CondenSyn waterless condensers for distillation and refluxing and recirculating chillers to replace tap water for chilling the condensers of rotary evaporators. DrySyn heating blocks have been widely used in the teaching and research labs enabling the reduction of energy consumption by performing multiple reactions on one stirrer hotplate.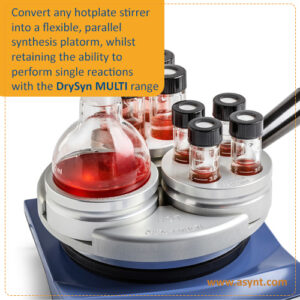 What's the story? A sustainable cosmetics company:
Keracol, a spin-out company from Leeds University, is the brain child of two leading academics in the fields of green chemistry and sustainability, Professor Chris Rayner and Dr Richard Blackburn. The company concentrates on functional, natural and sustainable cosmetics – beauty products with performance! Under the brand name "Dr Craft," Keracol develops novel extraction techniques of active molecules from plant sources. These extracts are then utilised in beauty products for hair and skincare, colourants in food ingredients and nutraceutical purposes.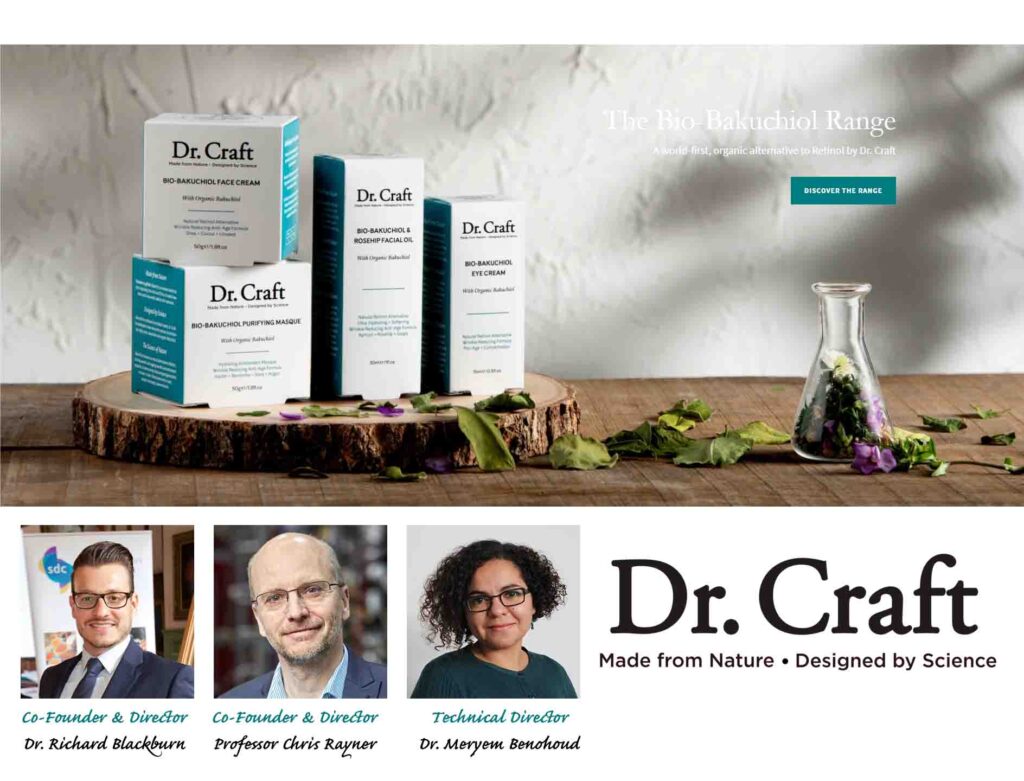 Like Asynt, Dr Craft are passionate about making improvements to the environment. Finding alternative ways to reduce water consumption and conserve energy by utilising laboratory equipment such as the DrySyn heating blocks and CondenSyn air condensers. In 2020, Dr. Craft was awarded the title of "Best Sustainable Cosmetic Product Company' in the Global Excellence Awards and their Bio-Bakuchiol Face Cream was recently shortlisted in the Pure Beauty Awards in the 'Best New Natural Face Product' category. This cream was developed utilising sustainable green chemistry. Bakuchiol is the natural alternative to retinol. Both significantly reduce the appearance of lines and wrinkles and decrease hyperpigmentation. However, unlike retinol, Bakuchiol does not result in dry skin and a raw appearance. It displays all the benefits of retinol without the side effects and I can certainly vouch for this after having used the cream for the last three weeks! It is superb! I'm now looking at experimenting with Dr. Craft's Natural Purple Berry Brightening Hair Serum. Unlike other purple shampoos I have trialled recently, the Dr Craft shampoo utilises 100% natural pigments, rather than synthetic dyes. Watch this space!
Designed by Science, Made from Nature
For further information on the product range see link below:
Blog written by: Dr Kerry Elgie