You'd have to have your head under a blanket to avoid the whole "new year, new me" frenzy that appears to have taken over the world of social media this January.  We've also seen a huge level of support for the Veganuary charity that is working to inspire people to follow vegan principals for January and the rest of the year.
We're not here to influence your opinion on Veganuary, or try and convince you that you need to change anything about yourself at all (we love you just as you are!), but it can be really interesting to try new things generally and of course as chemists we are constantly learning and developing our knowledge and expertise.
We're using this January to consider things that we might actually want to change and some of the topical developments in food chemistry.
There are loads of reasons why consumers are looking for alternative foods and drinks, from dietary restrictions for health/allergy reasons, personal choices relating to livestock or farming practices, and simple preference of taste to name just a few but it has driven us to look at things with a fresh perspective.  For example, plant based milk alternatives represent a huge market and can offer a wide range of supposed health benefits.
A few examples of these, related to some of the substances contained:
Soy Milk: protective effect against cancer, cardiovascular disease, and osteoporosis. With cholesterol lowering properties.
Peanut Milk: Protective role against oxidative damage and diseases like coronary heart disease, stroke, and various cancers.
Rice Milk: Lowers cholesterol, hypertension, anti-diabetic, anti-inflammatory, anti-oxidative effects.
Oat Milk: Increases solution viscosity and can delay gastric emptying time, increases gastrointestinal transit time which are associated with reduced blood glucose level, hypocholesterolemic effect by reducing total and LDL cholesterol.
Sesame Milk: Neutraceutical properties such as antioxidative, hypocholesterolemic, anticarcinogenic, antitumor, and antiviral activities.
Almond Milk: Powerful antioxidant which plays a critical role in protecting against free-radical reactions. Prebiotic properties.
Coconut Milk: Promotes brain development, boosts immune system and maintains the elasticity of the blood vessels. Fights against ageing, nourishes skin.
Use of soy milk was first reported approximately 2000 years ago so this isn't a new phenomenon, but production will have changed a bit!  Whilst the basic principals of soaking and grinding soybeans, boiling, and filtering our remaining particulates remains the same you won't find anyone using a pestle and mortar! It's the same with our work in the lab in that those old tools will work just fine, but there is now a better way and the benefits of making a change could be huge.
We work relentlessly at Asynt to provide the most effective tools possible; whether that is finding a less costly way of doing something (whether in monetary terms or in the cost to our environment), or an advanced technological solution to speed up a process perhaps, but we are always searching and developing.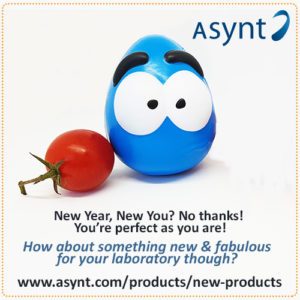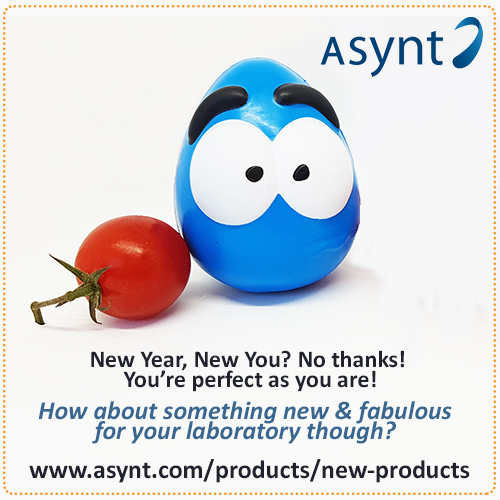 Our DrySyn range of heating & cooling blocks offers safe, clean synthesis without the need for oil baths (and 35% less energy!) and the CondenSyn waterless air condensers are a complete game changer in terms of water use in the laboratory.  It doesn't end there though! We can offer manifolds to connect multiple chillers thus saving huge volumes of water, give you tools to extend the lifespan of your apparatus and avoid landfill, and Asynt-designed tools to use in conjunction with existing equipment which expand the possible use – and much more!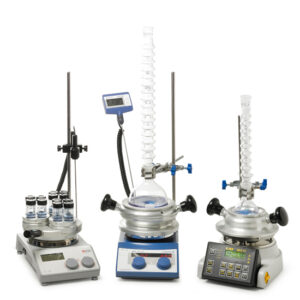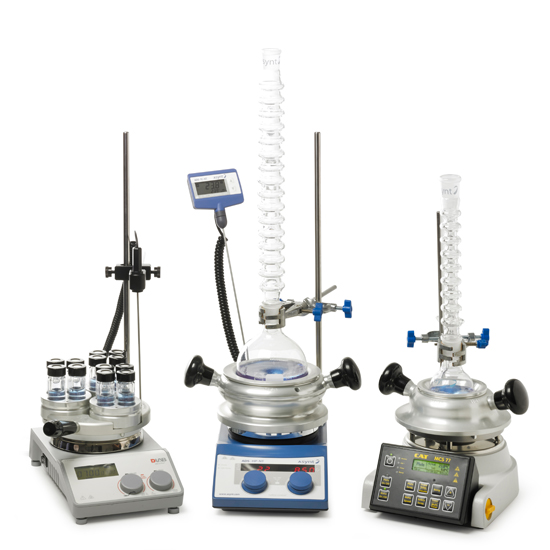 Is there something you use in your lab that you find prohibitive in how it effects the environment perhaps? Get in touch with our technical team today to discuss possible alternatives!