LabFact is a project that involves multiple institutes in the UK and France within the FCE region, bringing together world experts in flow and reagentless chemistry.
LabFact's aim is to produce 1000 chemical scaffolds targeted to the needs of regional industry.  Scaffolds are molecules that can be easily modified to interact with biological targets making them relevant to pharmaceutical, agrochemical and biotech industries by providing a rapid means to develop next generation medicines and agrochemicals.


LabFact's vision is to produce these scaffolds with little to no waste using flow and reagentless technologies in combination (e.g. heat, light, pressure, electricity & microwaves). Using reagentless techniques adds a significant competitive advantage by reducing costs, enhancing sustainability and reducing waste streams. The benefits of using flow are linked to space and energy savings with the US Food & Drug Administration estimating that their adoption in drug manufacture would lead to substantial efficiency savings in 30% of current processes. This is especially important to the FCE region as it hosts many of the key instrument suppliers.  Thus, we are ideally placed to forge business-research partnerships that trigger investment in the region. LabFact will help SMEs to innovate production, add products to their portfolio and meet sustainability needs in accord with FCE Common Challenges.


Asynt is pleased to support LabFact in their endeavours and our Dr Mike Kenny recently met with Dr Rebecca Mayrhofer (Head Project Manager, University of Southampton) to find out more about their work.  By using novel tools such as CondenSyn (waterless air condensers), PressureSyn (ultra-safe high pressure reactor) and fReactor (entry level flow chemistry reactor) the LabFact team can work effectively in new and environmentally positive ways.  Another way that Asynt can support those working within LabFact is to assist them in commercialising their work.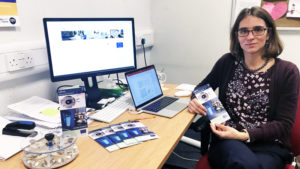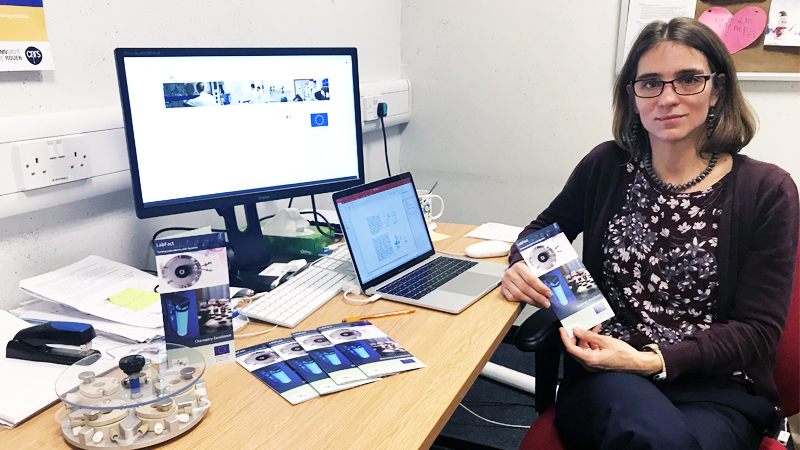 We can help develop ideas and, by combining our expertise with theirs, create practical tools for YOUR research needs.  These products may be in the form of a one-off custom piece or could evolve into a commercial product useful to a wider audience. You can find more information on how we do this via our website here: https://www.asynt.com/asyntise-your-lab/
You can see more information on the chemistry LabFact carry out on their website here: http://www.labfact.eu/
We look forward to seeing the results from this exciting project develop!